Are you searching for an affordable car rental for Sarajevo Airport?
---
Exploring a whole new region according to your own preferences has never been so simpler than with a cheap car hire from Sarajevo International Airport, which also known as Butmir Airport. With a pre-booked rental car for Sarajevo International, you can simply start with your sightseeing trip after you arrive in Bosnia and Herzegovina. Besides giving you ample freedom to plan your route, a rental car from SJJ Airport allows you to cover plenty of other attractions, which generally go unnoticed. Moreover, hiring a car from Butmir International is an ideal way to explore all major and minor tourism hot spots dispersed across Sarajevo.
Your drive from Sarajevo Airport to the city center will not take more than 20 minutes, as the city center is directly connected by the M18 motorway that is nearby the airport's exit.
Which car hire suppliers we work with at Sarajevo Airport?
Working with the best car hire suppliers of Bosnia and Herzegovina, VIP Cars offers you an unmatched car rental deal for Sarajevo Airport. Budget, Dollar Thrifty Automotive Group, Enterprise, and Europcar have their service desks at the airport terminal.
Budget
Dollar Thrifty
Enterprise
Europcar
Sarajevo Airport Information
Serving Sarajevo, the capital of Bosnia and Herzegovina, Sarajevo International Airport is the country's main aviation hub. More than twenty leading international air carriers operate regular flights from Butmir International to various destinations across Europe and the Middle East.
Whether you are in Bosnia for a romantic getaway or going to attend the widely acclaimed Sarajevo Film Festival, which happens to be one of the biggest events of Southeast Europe, a rental car from SJJ Airport is your best bet to make most of your trip. Brijesce Interchange and Stup Interchange link Sarajevo Airport to Mostar-Zenica-Sarajevo highway, also popularly known as A1.
| | |
| --- | --- |
| Address: | Sarajevo Airport, Kurta Schorka 36, Sarajevo 71210, Bosnia and Herzegovina |
| IATA Code: | SJJ |
Which are the other car hire drop-off locations in Sarajevo other than Butmir Airport?
At VIP Cars we take a great care to ensure that you experience sheer delight after booking your SJJ Airport car rental from us. That's why we offer the following 2 rental car drop-off locations in Sarajevo, giving you an option to book one-way car hire from SJJ Airport.
Hotel Residence Inn by Marriott Sarajevo

Skenderija 43, Sarajevo 71000, Bosnia and Herzegovina

Approx. distance from Sarajevo Airport: 10 km/6 miles

One of the most distinguished hotel accommodations in Sarajevo, Residence Inn offers aesthetically pleasing suites and studios. All suites and studios offer stunning views of the nearby hills and city.Additional facilities include - free Wi-Fi, grocery delivery facility, fitness center, complimentary breakfast, and garage car parking.

Sarajevo Downtown

Sarajevo, Bosnia and Herzegovina

Approx. distance from Sarajevo Airport: 9 km/5 miles

Home to Sarajevo City Center, a major shopping center as well as business complex, the downtown is a perfect place to relax, enjoy shopping, and savor a delicious meal at any of the restaurants. The downtown is also famous 2 important landmarks- the Monument of Multiculturalism and the Serb Orthodox Church.
Ready to explore Sarajevo in SJJ Airport car hire?
The capital of Bosnia and Herzegovina, Sarajevo is an eclectic mix of history and cosmopolitanism. Retaining the remnants of the Ottoman Turks and Byzantines, the place has become an incredible melting pot of various cultures that have been part of it at some time in its history. As Sarajevo is surrounded by paradisaical natural locations, there are plenty of picturesque landscapes that one can cover in SJJ Airport car hire. A resilient city that rose from an impeding annihilation, Sarajevo is now full of welcoming tourism hubs. Top attractions in Sarajevo include: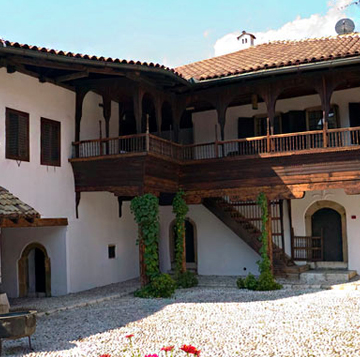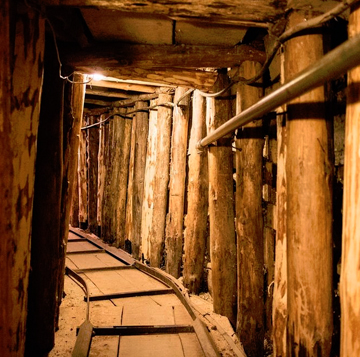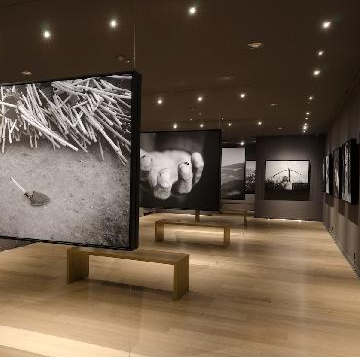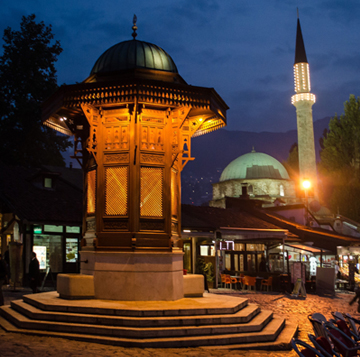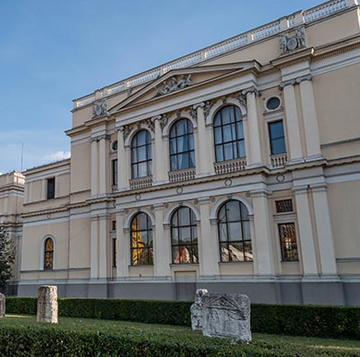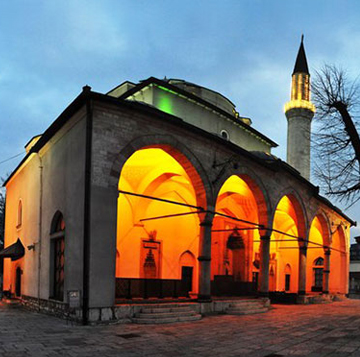 Looking forward to a thrilling nightlife in Sarajevo?
Known for its vibrant nightlife, Sarajevo is replete with popular nightclubs and bars, where you can see friendly Bosnians drinking beers, cocktails, coffee, juices, wine, and locally made plum brandies. Keep in mind that Thursdays, Fridays, and Saturdays are the best days to experience a delightful nightlife experience in Sarajevo. Check out the list of Sarajevo's top rated destinations of after dark:
Zlatna Ribica
Kaptol 5, Sarajevo 710000
Monument
Strossmayerova 3, Sarajevo 71000
Kino Bosna
Alipašina 19, Sarajevo 71000
City Pub
Hadžiristića bb, Sarajevo 71000
The Brew Pub
Kranjčevićeva 18, Sarajevo 71000
Pink Houdini
Branilaca Sarajeva 31, Sarajevo 71000
Searching for information

on popular day trips from Sarajevo?
Despite its moderate geographic expanse, Sarajevo is undeniably one of the best destinations that promise a genuine European experience. The capital city of Bosnia and Herzegovina is unique in terms of its seamless blending of eastern and western cultures. But, don't forget the amazing surroundings that you can cover in your SJJ Airport car hire while making Sarajevo as your base camp. Following are the topmost day trip destinations popular among tourists.
Sarajevo – Visegrad
Approx. Distance:2 km/1 mile via via Obala Kulina bana
Visegrad's prominence to glory is directly attributed to its magnificent Mehmed Pasa Sokolovic Bridge, a UNESCO World Heritage Site and an architectural masterpiece. Measuring 180 meters in length and comprising of eleven stone arches, the bridge was commissioned by Grand Vizier Mehmed Pasa Sokolovic.
Sarajevo – Travnik
Approx. Distance: 91 km/57 miles via A1/E73/M17/M5 & M5
An old capital city as well as a major military center of the erstwhile Ottoman Empire, Travnik reflects plenty of Ottoman influence. Besides its architectural heritage, Travnik is also popular for its delectable local cuisine, which is available at Plavna Voda District, just situated beneath the Stari Grad Castle.
Sarajevo – Lukomir
Approx. Distance: 82 km/51 miles via R442a
A beautiful village settled on a high-altitude mountain toward Sarajevo's southwest, Lukomir resplendently showcases the authentic Bosnian culture. Lukomir is also famous for hiking trails located along the Peruce Waterfall and Rakitnica Canyon. Expect a variety of sheep products due to an overwhelming presence of shepherds.
Sarajevo – Konjic
Approx. Distance: 61 km/38 miles via A1 and E73/M17
One of the oldest human settlements in Bosnia and Herzegovina, Konjic's existence dates back to 4,000 years. Konjic is also famous for the Kamena Cuprija, a stone bridge of the Ottoman era. Drive further and you'll come across Lake Boracko, a famous picnic spot.
Sarajevo Airport car hire tips
You need to be 21-year-old, along with 1 year of driving experience, in order to drive in Sarajevo. Drivers below 25 years of age may be subject to young driver surcharge, in addition to regular car hire cost.
Don't forget to carry your valid driving license, credit card, and one additional identity proof, before you board a flight for Sarajevo Airport.
Note that you are legally required to make use of winter equipment, including snow tires and snow chains, in your SJJ Airport rental car if you plan to travel between 15 November until 15 April.
Check with your SJJ Airport rental car supplier concerned if you want to drive to Kosovo or Dubrovnik in Croatia, as terms and conditions for cross-border travel from Bosnia and Herzegovina vary from supplier to supplier.