Book a cheap car rental at Athens Airport
Rent a car for Athens Airport with us and save big on your next trip to Greece! We work with the best suppliers in Greece to provide a wide variety of car hire deals for Athens at a range of prices so that the needs of all travelers from all walks of life can be met. And, since Athens Airport is the most convenient and popular way among the travelers to reach the captivating city of Athens, do what the experienced travelers do - make your impending road trip from ATH Airport a convenient and timely affair by pre-booking a car rental with VIP Cars.
You must be at least 21 years of age, a valid Driver license & a valid credit card. EU residents need a valid driving license, Non-EU drivers will need to have an International Driving Permit to be eligible to rent.
Car rental companies we work with at Athens Airport (ATH)
VIP Cars works in association with numerous partner suppliers; some have their car rental desks at Athens Airport, Greece, while others provide 'meet and greet' services. Following are some of the suppliers that we work with:
Ace
Alamo
Avis
Enterprise
Firefly
Hertz
National
Location of car hire counters: Athens Airport has car rental desks of five supplier companies at the airport. They are Enterprise, Avis, Budget, Hertz, and Sixt. Note that they all are partners of VIP Cars; therefore, by renting a car with us, you will not have to wait for any representative for assistance. You can directly walk to the rental desks with your pre-booked car voucher and get your car picked up.
Car-types available for hire at Athens Airport
Packed with cars of almost all makes and models – packed with cars of almost all makes and models. Here are the most rented vehicles-types as per the requests we receive on VIP Cars:
Cheap car rentals Athens

Economy, compacts, sedans, and minis are some of the cheapest to rent vehicles. Not only economical, but they are also easily available, even at short notice. Not meant for adventures, they are best for city travel.

Luxury car rental Athens

You can compare a bevy of premium and exotic cars for hire in Athens. Porsche, BMW, Bentley, Audi, and Corvette are some of the most sought-after cars in Greece. Rent at least 3-4 months in advance if you want a cheap luxury car.
Athens Airport (ATH) Information
Athens Airport, aka Athens International Airport "Eleftherios Venizelos", is Athens' primary airport. Greece's busiest and World's 28th largest Airport, Athens Airport provides flights to numerous destinations – both domestic and international. It acts as a base for Aegean Airlines and Olympic Air and is the focus city (it covers Athens as well as the region of Attica) of Astra Airlines, Ellinair, Ryanair, and Volotea airlines.
| | |
| --- | --- |
| Address: | Athens International Airport, Attiki Odos, Spata Artemida 190 04, Greece |
| IATA Code: | ATH |
Athens Airport Facilities
Shopping Center at Athens Airport
Arrival Shops
It is a great one-shop stop for perfumes, jewelry, confectionaries and accessories.
Cigars
At this Duty-free shop you can buy cigars and the related accessories.
Perfumes and Cosmetics
The shop provides perfumes and cosmetics from the top international brands.
Last Minute Shopping
Here one can buy all from perfumes to cosmetics, toys, electronics and Souvenirs.
Hellenic Gourmet
It offers unique gourmet Greek experience through products produced in Greece.
Confectionery
It offers a great selection of confectionaries at good prices.
Accessorize
This London-based brand offers all from bags to hats, scarves and jewelry.
Armani Jeans
This brand offers clothes, shoes and accessories for both men and women.
Bag Stories
Women bags, luggage, bag packs or briefcases, at this store you can choose from a big range of Bags!
Apivita
This oldest Greek label offers skin-hair-and-body care products.
Boss/Hugo Boss
The label is known to provide a big range of sportswear, business wear and evening wear for men.
Emporio Armani
At the store travelers get access to finest Italian design collection for men and women.
Aircanteen - Burgerair Str
Aircanteen offers a great variety coffee, and foods from Salad to Pizzas, desserts and pies.
Airth coffee & nuts
Besides chocolate-based products and variety of nuts& dry-fruits, it offers various Greek dishes also.
Eat Greek
The menu consists of various sandwiches, Greek Gyros, snacks, plus a variety of beverages.
Everest
This Greek snack & coffee market also offers pastries, sandwiches and a variety of coffees.
Flocafé espresso room
Here travelers can choose from a variety of coffee blends, teas, snacks and beverages.
Le Grand Comptoir
Omelets, breakfast, soups or toasts, Le Grand Comptoir's menu offer a range of eatables.
Lounges at Athens Airport
Athens Airport has 7 Lounges
Skyserv Handling Services
Swissport Executive Lounge
Lufthansa - Business Lounge
Fun things to do in Athens, Greece
There are numerous things to see in Athens, Greece, but the followings fall in 'must-not-miss' domain!!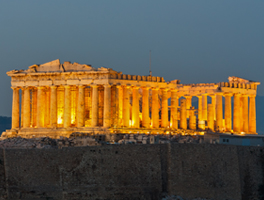 Acropolis of Athens
It is a 5th-century hilltop temple monument which is best known for its historically significant ancient buildings like the Parthenon.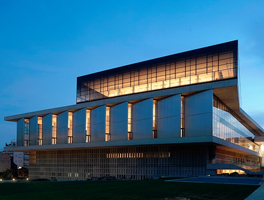 Acropolis Museum
This Museum features Ancient treasures unearthed from the archaeological site of the Acropolis of Athens in a contemporary setting.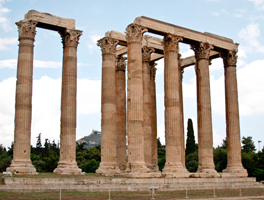 Temple of Olympian Zeus
It is a vast temple which dates back to the 6th century B.C. and was built on a former site of an ancient outdoor sanctuary dedicated to Zeus.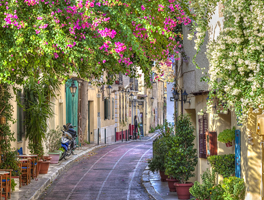 Plaka
Plaka is one of the many gems of Athens Downtown which is known for its shopping opportunities, churches, museums, and a happening nightlife.
Some Popular Road Trips from Athens, Greece
Athens to Delphi
Places to See in Delphi
Located on Mount Parnassus, Delphi is a major tourist attraction. It consists of various historically important sites
---
Delphi Archaeological Museum
Collections on the Delphic sanctuary
Tholos of Delphi
Temple of Apollo at Delphi
Athenian Treasury
Ancient Theatre
Athens to Dubrovnik
Places to See in Dubrovnik
Located on Mount Parnassus, Delphi is a major tourist attraction. It consists of various historically important sites
---
Lokrum: It is an Island known for its historic buildings & gardens
Walls of Dubrovnik: It is most noted for its Historical city walls and the mesmerizing views
Mljet: Mljet is famous for its lakes, beaches, monasteries, and sailing opportunities
Temple of Apollo at Delphi
Lovrijenac: It is a Historic fortress which provides spell bounding panoramic views of its surroundings.
FAQ's for car rental at Athens Airport
What are the inclusions for Athens Airport Car Rentals?

The aforementioned car rental suppliers offer various inclusions with their ATH car rental deals. Though these inclusions vary from supplier to supplier, we bring you a few common ones which almost every supplier offers:

Collision Damage Waiver : This inclusion makes sure that you don't have to pay anything extra in case an unlikely event like collision or an accident occurs.
Theft Waiver : This inclusion covers any sort of loss caused by theft, vandalism, or any other damage; however it doesn't cover the stolen personal articles.
Unlimited Mileage : This inclusion's presence means that there are no limits on the number of kilometers; you can cover as many kilometers as you like.

Do I have to pay cancellation charges If my trip gets canceled?

In case you have to call off your plans, you can cancel your Athens Airport car rental by contacting the supplier or our booking support. If you manage to get the car booking canceled 48 hours before the pickup time, you will not have to pay anything extra; otherwise, the cancellation charges will come into play.

Is cross-Border travel allowed?

Cross-border policies vary from supplier to supplier, and location to location. Therefore have a word with our 24/7 booking support for a better idea whether you can take your Athens Airport car rental on a cross-border trip or not. If you are planning a road trip from Athens, then renting through a supplier with Cross Border policy is a wise idea. Our support team can help you find the right suppliers for Cross Border rental cars.

What shall I do in the case of an accident or car hire breakdown?

Apart from authorities you must also contact your supplier. Contact your car rental supplier and provide them the location where the accident or breakdown has occurred, they will provide you help, free of cost. Your rental voucher will have details on your supplier's contact number.

How expensive is it to hire a car for Athens Airport?

The cost of your car rental for Athens Airport will depend on the car category that you are planning to rent. However, note that the economy or compact class car rentals are the least expensive.

Can I rent an Automatic SUV in Greece for Athens Airport?

Yes, with VIP Cars you can book an Automatic SUV for Athens Airport, Greece. Our suppliers' fleet offers various options, for instance, "Audi Q3 Automatic or Similar" and we are sure you will find something to your liking. You can use filters to narrow down the search: clicking on 'SUV' in car categories section and 'automatic' in Car specification section will certainly do the trick.
Some Popular Road Trips from

Athens, Greece
Within Greece
Road Trip from Athens to Delphi
Driving Time: 2 hrs 18 minutes
Distance: Delphi is an ancient site which is located about 185 kilometers northwest of Athens by car (via A/D PAThE/A1/E75 and EO Livadias Amfissas/EO48).
Places to see on the way while driving from Athens to Delphi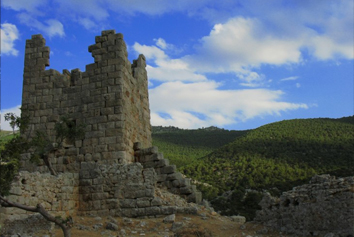 Porto Germeno
This place is best known for its ancient castles! Out of the three castles in Attica – Eleftheres, Fyli and Aigosthena – Aigosthena is the most well-preserved one.
Porto Germeno has a great beach, and there is also a small church with a playground and plenty of picnic spots.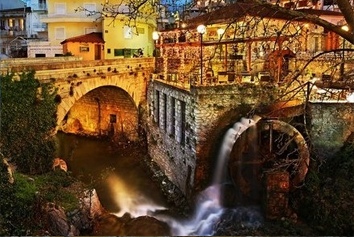 Downtown Leivadia
Leivadia or Livadia is a beautiful town – with its old town center, waterfalls, and mill – is counted among the best town centers in the whole Greece.
Home to an archeological site, which belonged to the oracle of Trophonius, the place also, has a Byzantine castle and plenty old buildings.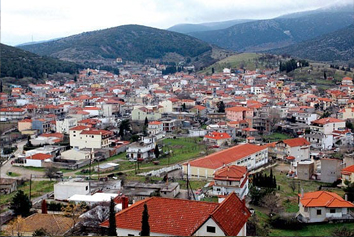 Distomo
Distomo is a small town in Greece which witnessed a great atrocity at the hands of Nazi during WWII, during which every inhabitant of the village was slaughtered mercilessly.
The town also has a square, a small archaeological museum and a museum devoted to the Greek's resistance in WWII.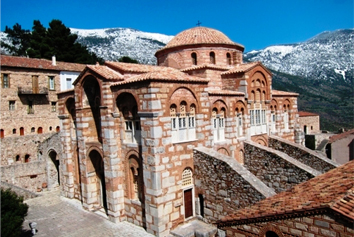 Hosios Loukas Monastery
Devoted to the Holy Luke, this is one of the most visited monasteries in Greece. The monastery has two beautiful churches, a great museum and offers some of the best scenic views of the valley.
Hosios Loukas Monastery's most noted characteristics are the floors in the katholikon, mosaics, and the crypt.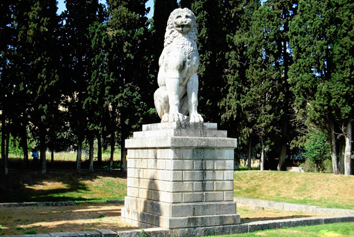 Chaironeia
Though Chaironeia is a small archaeological site, it is still of great importance because of its 2 unique areas.
The first area has an ancient theater while the second one has an ancient monumental statue of a lion, which perfectly matches the one at the site of Amphipolis in northern Greece.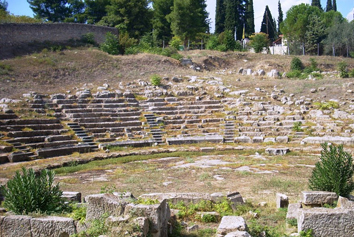 Orchomenos
Orchomenos is an important archaeological site which houses the historically significant tholos tomb.
Besides the ancient statuary, it also houses an ancient theater and has a church, which is located across the road in Skripous Monastery - it is of great significance as there dwells the icon of the Virgin Mary.
Cross-border
Road Trip from Athens to Dubrovnik
Driving Time: Approx 15 hrs
Distance: Dubrovnik is a city in southern Croatia which is located about 976.8 km northwest of Athens via E853
Doing a road trip from Athens to Dubrovnik is not as easy as it may sound.
To reach Dubrovnik from Athens via road, you will have to travel through Montenegro and Albania. And since most car rental companies don't allow cross-border in this particular case, it is better to have a word with our booking support about the suppliers which allow cross-border journeys from Greece.
If they say it is possible, go ahead, otherwise, we have an alternative for those who are keen on enjoying a road trip: There is just a slight change – a way out that most of the experienced travelers have been optioning for-
Board a flight from Athens Airport for Belgrade Airport, Serbia; they are quiet cheap!
From there you can pick a car rental and can enjoy cross-border travel to Croatia; almost all partners of VIP Cars at Belgrade allows cross border trips, and that too at minimal rates. It will allow you to cover many Croatian cities like Split, Dubrovnik, Zadar and Zagreb. And yes, don't forget the hidden gem – Plitvice Lakes!
Hence, besides driving from Athens to Dubrovnik, you can enjoy a roundtrip from Belgrade to Dubrovnik to Belgrade, it is just as great!