Book a car rental at Haneda Airport
Book a car rental for your Tokyo visit through our website, VIPCars.com where can easily book a rental car at Haneda Airport in just a few steps. A car rental will make your arrival as comfortable as possible and you can book from the comfort of your home through phone or web. We also offer a 24*7 customer support via email, chat and phone call. Our top suppliers at Tokyo International airport are Europcar & National.
For exploring the rural Japan, rent a car to avoid the inconvenience of public transportation. In Japan, the traffic is usually well-mannered and Japan is the home land for so many famous car brands like Toyota, Honda, Nissan & Mazda. Another reason to rent a car in Japan is that gas stations are easily available all over the country. Also, Japan has a very systematic transportation grid for sightseeing.
Our Tokyo car rental fleet
At VIPCars, we offer a very good variety of car rental types.
Mini

Economy

Compact

Standard

Full size

Vans

SUVs

Premium
About Haneda International Airport
Tokyo Haneda airport was awarded as the best domestic airport of the world and the best airport in terms of cleanliness as well. The airport is divided into 3 terminals, 1 & 2 are the main terminals, connected by an underground walkway while the third terminal is the international one. Terminal 1 or the Big Bird terminal is the largest terminal at Haneda Airport.
Haneda is outside Tokyo city but it's easy to reach Tokyo from Haneda than it is from Narita Airport. It's not too far away and Tokyo is in the center of the archipelago of Japan. The country offers public transportation facilities like bus, train, waterways and taxi. But nothing compares to the comfort of travelling in your own rented car. VIPCar ensures that customers get the best of their trips.
| | |
| --- | --- |
| Address: | Hanedakuko, Ōta, Tokyo 144-0041, Japan |
| IATA: | HND |
Terminals at Haneda Airport
Haneda Airport Terminal 1
Observation decks, arrivals & departures lobbies
Restaurants like Sushi Den & Royal Deli
Shops like Brooks Brothers, Lacoste & Mikimoto
Keikyu & Tokyo Monorail
Airport lounges
Spas like Grand Raffine
Haneda Airport Terminal 2
Observation deck, arrivals & departures lobbies
Six-story shopping area with brands like Swarovski & Wako
Restaurants like Airport Grill & Bar, Live Cafe, Ginza Kiya, China Town Deli, etc
Keikyu & Tokyo Monorail
Spas like Seiyo-kan
International Terminal
Airline lounges like JAL lounge
Restaurants like Arisho Sushi, Cafe Cardinal, Cafe 146, Kushinobo, Nanrinka, Port-side Kitchen, etc
Shopping brands like Books & Drugs, Hello Kitty, Okashi Kobo, etc
Duty-free shops like Chloe, Montblanc, Thai Duty Free, Coach, Tiffany & co and Wacoal
Other facilities like pet hotel, salon, cell phone rental, shower rooms, massage chairs and many more
Tips for renting a car in Japan
You'll require a Japanese driving license or an IDP to drive in Japan. Apply for the IDP if you don't own one. The Japanese drive on the left-hand side of the road. You need to be 18 years or older to rent a car in Japan.
Book a car rental via VIPCars so that your time doesn't get wasted in searching for a car rental or other means of transport later.
With VIPCars, there is no need to suffer from the language barrier. Set your own language type and view best car rental deals in your own currency.
Follow the speed limit of 100km/h on the highways to avoid hefty fines and being caught by the police.
You are not allowed to park cars on the streets of Japan so park your car rental in a parking lot. Parking is expensive near the city but you can park your car rental for free in many shopping centers, etc.
Facts about Tokyo
Tokyo is a Metropolis, capital city & a prefecture of Japan with its Greater Tokyo area being one of the most populated metropolitan areas in the world. Being a busy capital, Tokyo has the best of both traditional and modern marvels, ranging from skyscrapers to temples. Disneyland, Sensō-ji, Skytree, DisneySea, Tokyo Tower, etc are the top sight-seeing destinations in Tokyo. You can rent a car using VIPCars for your sight-seeing in Tokyo. Even in one or two days, you can see the most of the top places in Tokyo.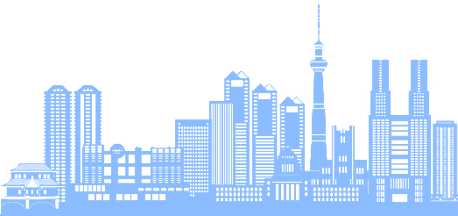 A few car trips you can take from Tokyo
Make the most of your Tokyo trip by driving to nearby destinations in your car rental as you can plan day trips or even weekend getaways to places like Kanagawa Prefecture from Tokyo. You can also drive to a quiet place, away from the highly populated city for a peaceful time.
Tokyo to Kusatsu

3 hours

Tokyo to Osaka

6 hours

Tokyo to Kyoto

6 hours

Tokyo to Hakone

1 hour 20 min

Tokyo to Mount Fuji

2 hours 15 min

Tokyo to Kamakura

1 h 8 min