Car Rental Kuwait Safat Shuwaikh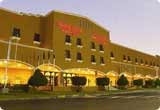 SafatShuwaikh is a port region of Kuwait and an urban industrial zone too. It is located within the Capital Governorate or Al Asimah Governorate in Kuwait State. There is presence of many educational institutions, offices and hospital in SafatShuwaikh and it is also a premier cargo port. Al Shuwaikh is also renowned for its cruise vacations and holidays. Since it is located in State of Kuwait, you can go for sightseeing to places in and around Kuwait City only, like, the Failaka Island, which is a port and adorned with
Greek and Bronze Age archaeology or the Kazmah desert cliffs that is a sure shot panoramic experience for the eyes.

VIP Cars services offer great and convenient deals. Rent a car from the VIP Cars and find your way through the city, without facing any problem or hassle at all.