Use a car rental to explore Kazan
Use our website, VIPCars.com to book the cheapest car rental deal provided by well-known companies. You can add comfort to your holiday by using our advance booking procedure for Kazan and its surrounding locations. Compare the best rental deals to find the most suitable car for Kazan. You can view the prices in multiple currencies and the deals in various languages at VIPCars.com.
Our 24*7 customer support is available via email, chat and phone, we have car rentals for all kinds of requirements and duration. Rent a car at Kazan Airport to get your car rental waiting for you when you arrive in Kazan. This way, you will have full freedom to travel around the city with an independent car at your own disposal. VIPCars lets you add paid extras to your car rental booking like an infant seat or a GPS to personalise the car rental.
Our car rental locations in Kazan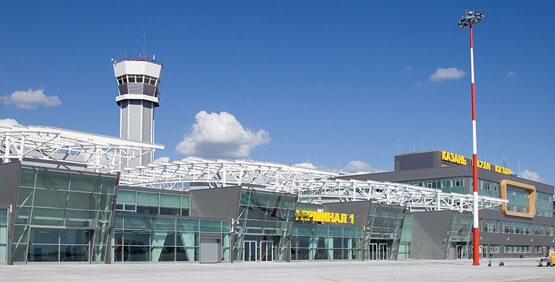 Kazan International Airport
Using our website, you can book a cheap car rental at KZN Airport.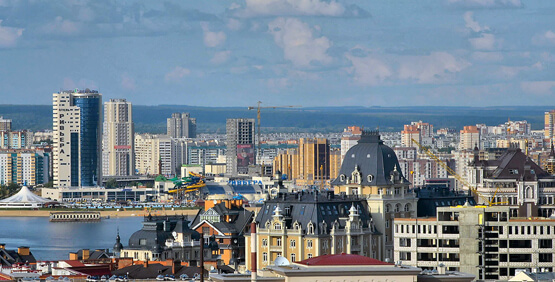 Kazan downtown
Pick up a car rental at Kazan downtown and explore this culturally rich part of Kazan with ease.
Kazan to Samara by road
You can simply rent a car to reach Samara from Kazan in a matter of five hours and this option comes with more freedom than a bus.
Duration:

5 h 6 min

Distance :

359.4 km
Explore Kazan
Kazan is one of the most important scientific, economic and cultural centers of Russia. The city experiences a temperate continental climate without any extremes. Since 2002, Kazan is seeing a complete renovation with the opening of the metro as well as one of the largest mosques in Russia being built along with the opening of the Millennium Bridge.
You can book a car rental through VIPCars at Kazan International Airport, which is 26 km away from the city. Kazan has around 34 museums, many theaters, a circus and 12 cinemas. The city is rich in gardens as well. So, a car rental will help you explore every attraction of the city with the utmost ease.
Points of interest in Kazan you can visit using a car rental
Kazan Kremlin

Chornoye Ozero

Kazan Zoological and Botanic Garden

The National Museum of the Republic of Tatarstan

Kazan Hermitage

Temple of All Religions

Annunciation Cathedral

Märcani Mosque