Book the best car rental in Moscow and save lots of money!
Book a cheap car rental in Moscow by choosing from a wide variety of economy and luxury models through our website, VIPCars.com so get your car rental from the airport as soon as you arrive in Moscow. Our trusted suppliers such as Avis & Sixt have a wide network so you can drop your rental car at any of the other available locations too.
Our website has many options suiting every kind of budget and requirement for Moscow. For the same reason and many more, the idea of booking a car hire for Russia through us is highly recommended. So forget booking a car rental with driver when you can enjoy driving in Russia on your own.
Types of rental cars available in Moscow, Russia
Rent a cool SUV like a Hyundai Creta to tour the Russian city of Moscow with your family while a compact car like Ford Focus Wagon will be ideal for one or two people. A sedan such as BMW 1 Series will save your money while giving you similar space of an SUV but at a lower price.
Go for a luxury car like Mercedes E-Class to enjoy comfort along with a great boot space. A big family or group can even go for a nice minivan such as Volkswagen Caravelle available at cheap prices through VIPCars.com.
SUV
Compact
Sedan
Luxury
Minivan
Our car rental companies in Moscow
The following partners provide cheap car rentals in Moscow be it an economy model or a luxury car. Our suppliers are also available at Moscow's airport locations.
Avis Rent a Car
Sixt car hire
Popular car rental pickup locations in Moscow
Moscow Domodedovo Airport (DME), Sheremetyevo International Airport (SVO) and Vnukovo International Airport (VKO) are the top car rental locations in Moscow.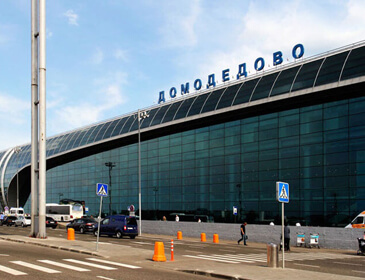 Moscow Domodedovo Airport (DME)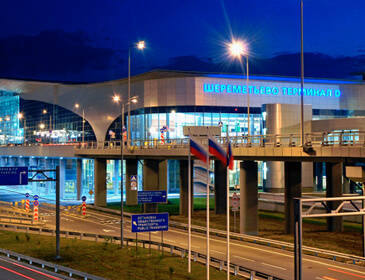 Sheremetyevo International Airport (SVO)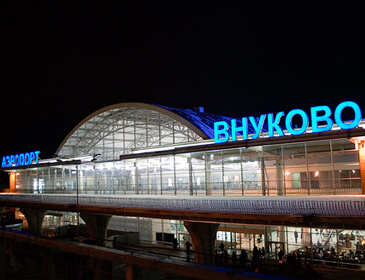 Vnukovo International Airport (VKO)
Things to know about the cosmopolitan Russian capital city: Moscow
Moscow city is located on the Moskva River in western Russia and is the second-most populous city of Europe as well as one of the biggest cities in the world. Moscow is an important city in terms of politics, culture, economics, religion, finance and transportation.
The global city of Moscow was founded by Prince Yuri Dolgoruki in 1147. The city has many scientific and educational buildings as well as a number of sport complexes. Moscow city is served by 4 international airports, 9 railroad stations as well as the second-busiest metro system in the world.
Moscow is also known as 'the Third Rome', 'Whitestone', 'the First Throne', 'the Forty Forties' and 'the Port of five seas'. A cheap car rental will help you tour the large city of Moscow with the utmost ease and comfort.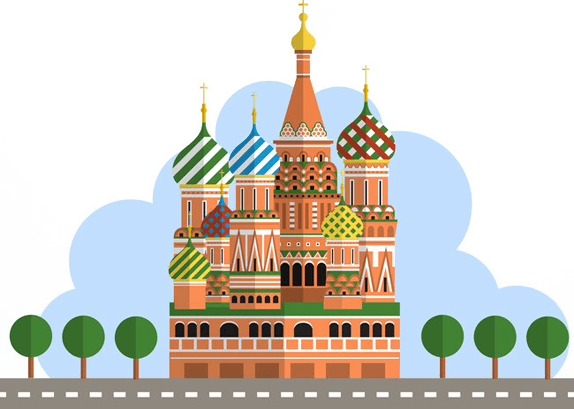 A few of the many interesting things to do

in Moscow
Moscow Kremlin
Drive from Downtown

22 min (3.6 km)

Hours

10AM–5PM, Thursday closed
Kremlin is a monumental architectural complex including churches, museums and palaces, located in the center of Moscow.
Gorky Park
Drive from Downtown

31 min (7.3 km)

Hours

Open 24 hours
A central park with sports and open-air movies, also known as Gorky Central Park of Culture and Leisure.
Kremlin Armoury
Drive from Downtown

20 min (3.8 km)

Hours

10AM–6PM, Thursday Closed
Kremlin Armoury is one of the oldest museums of Moscow, established in 1851, featuring articles from weapons to jewellery.
Tretyakov Gallery
Drive from Downtown

19 min (4.5 km)

Hours

Sunday to Wednesday 10AM-6PM, Thursday to Saturday 10AM-9PM, Monday Closed
The State Tretyakov Gallery is a collection of the 21st century Russian art and the finest depository of Russian fine art in the world.
Tsaritsyno Palace
Drive from Downtown

40 min (20.3 km)

Hours

Tuesday to Friday 11AM–6PM, Saturday 11AM–8PM, Sunday 11AM–7PM, Monday Closed
A huge ornate palace museum and park reserve built in the Gothic Revival architectural style.