Car Hire Hamilton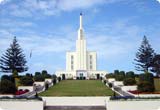 The city of Hamilton in New Zealand attracts a large number of visitors every year thanks to its unique charm. Whenever in this part of the world, one place that you must definitely visit are the Hamilton Gardens. Beautifully laid out, these gardens are an epitome of classic beauty that draws inspiration from multiple sources. Another must-visit destination is the Waikato Museum. Located on Grantham Street, this museum houses artifacts related to art, history, and science.
If you are holidaying with family and kids, a visit to Hamilton Zoo could be a great idea. The zoo houses myriad species of animals. Not only this, the clean and well-laid out walkways and green areas within the zoo, make it all the more worthwhile. A lively nightlife awaits the young crowd in Hamilton. Go to any of the pubs and restaurants, and experience that for yourself.
Hurry and book your Hamilton car rental now!