Cheap Car Rentals at Stockholm Arlanda Airport (ARN)
| | |
| --- | --- |
| Minimum rental age in Sweden: | 21 years |
| What Do You Need to Rent a Car in Sweden | – Driver's License, an ID, and a Credit Card |
| Minimum rental duration: | 1 day |
A car rental at Stockholm Arlanda Airport (ARN) can be booked in just a few minutes on VIPCars! We have collaborations with some of the best car rental companies in Sweden, which allows you to search and compare deals from the top brands at one place - our booking engine; this saves you a lot of time and effort.
All you have to do is fill-in your travel details – like pickup/drop-off dates & times, and age etc – and compare the deals which populate by using helpful filters through which you can narrow down your search as per your travel requirements. Note that, though by default, the drop-off and pick-up will be same i.e. Arlanda Airport you have the option to change the return location. These filters include price slider, car categories, transmission type, fuel type and supplier. Since the car rental fleet kept especially for on-the-spot-bookings can't be extensive and usually sells out real fast, it is advised that renters should rent their cars for Arlanda Airport in advance. Doing so allows them to access a wide variety at relatively cheaper prices; with us you can book via phone as well as through android/iPhone apps.
Car Rental 'Booking Tips' & Advice
As already stated above, book in advance, if possible months in advance. This will make sure that you are able to find the car which suits your luggage and leg-room needs and that too at a price that you are looking for.

On our booking engine the filters listed above are given on the left-hand-side of the compare-page. Compare page appears after you fill the search form.

Finding parking in the city can be difficult, therefore it is better to make use of 'Park and Ride' options made available in the city.

If you are going to visit Central Stockholm in your rental car, note that you will be liable to pay the congestion charge, so do ask the supplier about how to pay it.
Car Rental Companies at Arlanda Airport [ARN]
Stockholm Arlanda Airport has a Car Rental Center which is home to some of the best supplier companies, they are listed as under.
Alamo
Enterprise
Europcar
Sixt
National
Location: Out of these suppliers, Europcar and Sixt are our partner companies that have their offices at the airport, while other partners offer 'meet and greet' service. Europcar's office is in the Car Hire Center, while Sixt' office is located in Alfa P3 – which is a low-cost parking facility at ARN airport.
Car Rental Return/Pickup Help
Pickup and return of the rental car is to be made at the supplier's office within the airport, unless otherwise directed by the supplier.
Options to reach the Car Rental Center from Various Terminals for the Pick-up:
To reach the car rental offices of Europcar from Terminal 2, 4 or 5, you can use the Parking bus Beta.
For Sixt you can board Parking bus Alfa from terminals 2, 4 and 5
Directions to Reach the airport for the Car Rental Return
Located 42 kilometers from the city of Stockholm and 36 km from Uppsala, Arlanda Airport is just a small drive. All you have to do is take E4 - northwards in case you are approaching from Stockholm & southward in case of Uppsala. Follow the signage to reach the airport.
People who are using a GPS to find their way to the airport they can use the following co-ordinates – 59°39'14.06"N 17°56'21.51"O
Car Rental Categories at Stockholm Arlanda Airport
We provide a wide variety of cars to choose from, and serve both business and leisure travelers with our fleets. So no matter whether you are going for a road trip, a business trip or some adventurous off-roading, with VIPCars you can find the car rental that you need:
Mini Rentals
Economy Car Rentals
Standard Car Rentals
Compact Car Rentals
SUV Rentals
Luxury Car Rentals
Van/Minivans Rentals
Luxury & van rental Stockholm : Among the offered luxury brands, you can select & rent cars like Audi, Mercedes-Benz, Ferrari, Porsche, Lamborghini, and Rolls-Royce etc. Our Suppliers also provide multi-seaters like 7, 8 and 9-seaters.
Places in Stockholm that you can visit in an Arlanda Airport Rental Car
Due to its nearness to the town center, tourists can easily embark on their itineraries by renting a car from VIP Cars. The attractions that are close to the airport include the ancient rune stones located in the outskirts of the town. Tourists can also visit St. Olof's Church Ruins and the Sigtuna Museum to learn more about the history of the town. The following are some of the finest locations in Stockholm: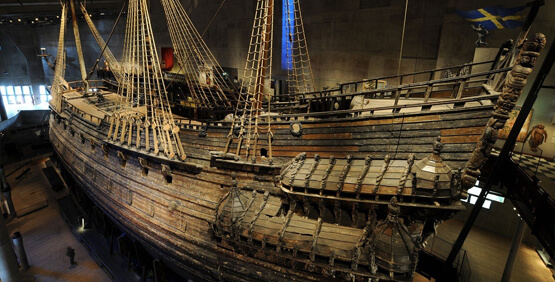 This is a museum which houses a well-preserved 17th century warship which sank on its maiden voyage.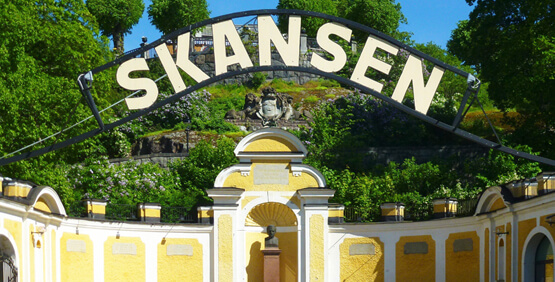 It is an open air history museum-cum-zoo; Nordic animals and people in costumes are some of its main highlights.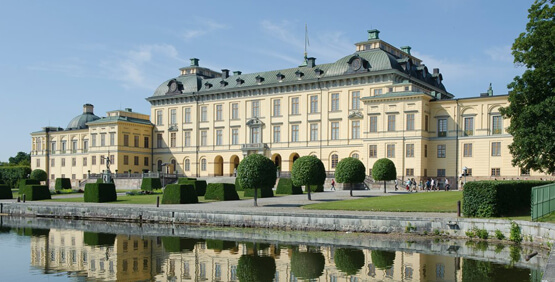 This is a Baroque-styled royal palace which is home to a vast library and three museums.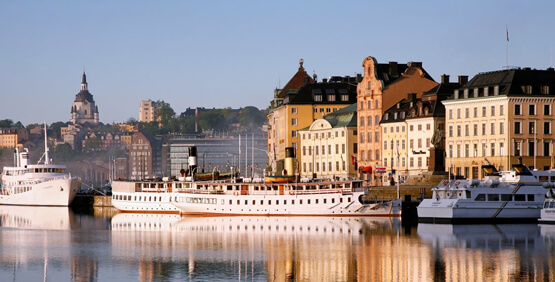 It is an old town in Stockholm which is best known for its Churches, palaces and museums.
Car Rental Drop-off Locations near Arlanda Airport – One-way & Cross-Border Travel
Not just as pickup, you can also request Arlanda airport as your drop-off location irrespective of the fact where you picked up the car in Sweden. By choosing to return the car at a place different from the pickup, you convert your simple rental into a one-way rental, for which you will be liable to pay a per-day fee. The same applies to cross-border travel; call the supplier or our booking support to know whether cross-border travel is allowed or not.
The following are some of the car rental drop-off locations where you can request the drop-off; they are located in close proximity to the airport:
Akalla

Distance : 31.4 km

Bromma Airport

Distance :39.6 km

Sodermalm Mariatorget

Distance :45.6 km

Stockholm City

Distance : 43.4 km

Stockholm Train Station

Distance :42.7 km

Stockholm Vasastaden

Distance : 39.8 km

Sveavagen

Distance :40.4 km
Airport Overview & Terminal Facilities
Stockholm Arlanda Airport is an international airport that lies in the Sigtuna Municipality in Sweden. The airport is the largest in Sweden and it receives millions of passengers each year. The airport offers several facilities which include an aviation academy, Banks, Currency exchange counters, internet, chemist, and duty free shops.
| | |
| --- | --- |
| Address: | 190 45 Stockholm-Arlanda, Sweden |
| IATA Code: | ARN |
Shops at Arlanda Airport [ARN]
'7-Eleven' (Newsagent)
7-Eleven also offers candy, ice-cream, newspapers, magazines, pizzas, and sandwiches, and groceries.
Airstop (Gifts & Souvenirs)
This shop offers a big variety of Swedish Souvenirs and gifts from t-shirts, mugs, porcelain, and sweaters.
Airport Fashion Men Fashion
This place is a great stop for men who would like to wear something which is Scandinavian as well as International.
Airport Fashion Women Fashion
This 'shop for women' sells apparels, accessories, bags as well as luggage - both Scandinavian & International.
Apoteksgruppen (Chemist)
It is a one-stop shop for anything from medicine to beauty care, shampoos and skin-care.
Becksöndergaard (Fashion)
The shop sells Scandinavian inspired purses, scarves, bags, and accessories.
Eateries at Arlanda Airport [ARN]
Alfredos
This restaurant offers all Swedish Classics from Kebab to Pasta & Pizza.
Andersson Food & Akvavit
This restaurant's menu serves traditional Swedish dishes prepared by World-renowned chef Leif Mannerström.
Beijing8
This exceptional restaurant serves Organic Tea drinks and some of the finest Chinese dishes.
Ritazza (Café)
Though best known for its fabulous coffee, its cafe food - Ciabatta, Panini sandwiches and pastries - is its menu's highlight.
Café/Bar
It offers a great selection of bar drinks and an answering variety of café foods.
Casa Bacardi
It is the country's first Bacardi bar; most noted for its samba/rumba boosted ambiance and variety of drinks.
Lounges in Arlanda Airport
Swedavia Stockholm Arlanda Airport Lounge
SAS Domestic EuroBonus Gold Lounge