Book a cheap car hire for Tuzla airport (TZL) on VIP Cars
Rent a cheap car for Tuzla airport (TZL) on our online reservation platform and make your trip from the airport easy and comfortable. We work with some of the finest car hire companies in Bosnia and Herzegovina which allows us to provide deals at a variety of prices with ample options when it comes to car types, fuel types and transmission modes. So, no matter whether you are planning a road trip, a city trip with family or friends, or a solo business trip, with us you can rent a car as per your budget, luggage and space needs.
Tuzla airport witnesses high traffic between the months of July and August when most of the tourists visit the country for vacations, so if you are also visiting in these months, it is better that you rent a car in advance for bigger savings. Booking in advance means that you will not have to pay more and will have more variety at your disposal.
Renting a car is definitely a great decision as with it you can directly head to your hotel or plan your sightseeing in Tuzla city right away. Rent today to save big!
Car rental advice & useful information
If this is your first time driving the car rental in Tuzla, it is essential that you remain calm and take your time.

Speed limit is 120 km/h, 80km/h and 60 km/h for motorways, outside-town-roads and built-in areas respectively.

Drive on the right-hand-side of the road and if possible rent a GPS so that you can find your way about the city without much trouble.

In Bosnia and Herzegovina, there are no toll roads, and in the country there are no dual causeways except for the one just outside Sarajevo.
Book Tuzla airport (TZL) car hire from top companies on VIP Cars
As already stated above, VIP Cars works with some of the finest car hire agencies in Bosnia and Herzegovina, and many of these also provide deals for Tuzla airport. Our reservation process consists of three steps – search, compare and book. It is on the second page of the booking process where you can compare the deals for the airport by using the many filters – it is among these that you will find a filter for the 'supplier' with the names of our partners listed under it with check-boxes. In case you prefer one or more suppliers over the others, you can check them and compare their rates before renting.
These are the suppliers that you can expect to see while conducting a search for your Tuzla airport car rental:
Alamo
Budget
Enterprise
Europcar
Hertz
National
Sixt
Location of car hire desks at the airport – The offices of the agencies are in the car rental center located within the airport. Read the rental voucher for the exact directions; note that all the suppliers listed above are not based at the airport, some offer meet-and-greet service. Have a word with us or the supplier you are renting with, about the pickup process.
Tuzla airport Information and Terminal facilities
Tuzla Airport, located within the Tuzla municipality of Bosnia and Herzegovina, is a military air base as well as a civilian airport. A major airport of the country, it is second only to Sarajevo International Airport in terms of size and is best known for offering low-cost flights. The following are the facilities offered by the airport:
Duty-free shop

At Tuzla airport you can buy almost anything from tobacco products to candies, nourishment and alcoholic products, at the airport's duty-free shop which is located within the passenger terminal's departure gate.

Parking

Tuzla airport has a parking lot which remains functional 24*7. It offers short-term parking (1-5 days) and long-term parking (for 5 days and more).
Places to see in Tuzla in a rental car
A lot of travelers prefer to start their local touring by a visit to Osman's old house followed by a thorough exploration of the old town. In the city square you will find a memorial garden dedicated to those who died in the Tuzla Massacre. With a rental car to drive around, you can explore the city and its nearby areas, & can choose to eat at the many Bosnian restaurants that line the street. A must try Bosnian dish is the cevapi. With your car hire from VIPCars.com, touring Tuzla is easy and convenient and since there are many layover passengers also rent cars for a few hours to see the city, the following locations are just a few minutes away from the airport: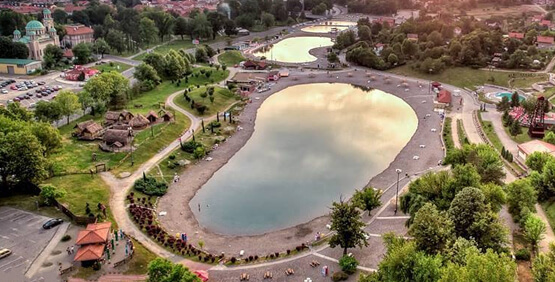 Panonsko Lake
Distance: 15.1 km
Route: R470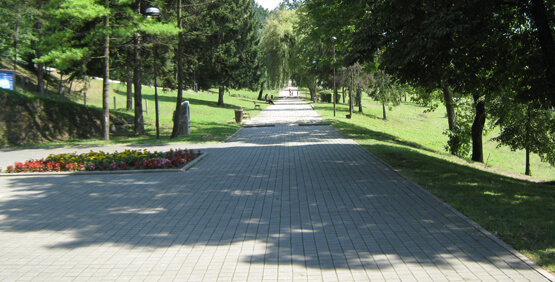 Slana Banja
Distance: 16.1 km
Route: R470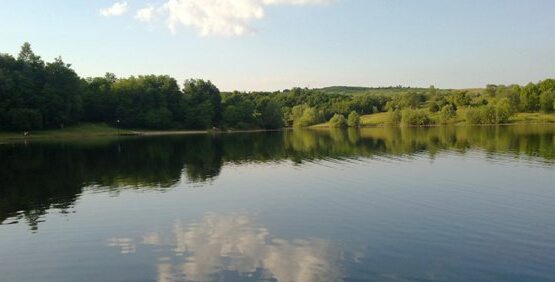 Bistarac Lake
Distance: 24.2 km
Route: M18 and R469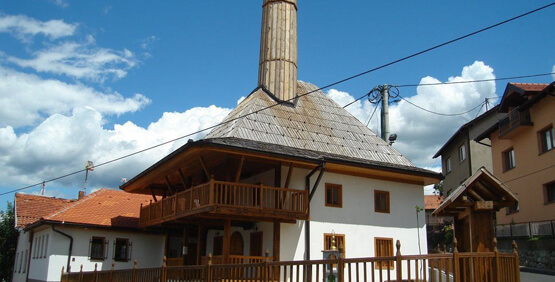 Mejdanska Džamija Mosque
Distance:13.7 km
Route: R470 and R469