Car Rental Tortola Airport [EIS]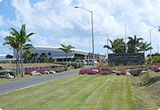 Rent a car in Tortola

Tortola is the largest amongst all the islands which are part of the British Virgin Islands. This island got its name from the famous adventurer Christopher Columbus and the word "Tortola" means "Land of the Turtle dove". Being a place brimming with tourist destinations, hiring a car is the wisest choice while visiting these beautiful set of islands. VIP Cars is a car rental provider, having tie- ups with suppliers in the British Virgin Islands as well.

With each car that you hire from us, inclusive and other benefits will also be provided to you. Some of these benefits are Collision Damage Waiver (CDW), Unlimited Mileage, Taxes and Airport Surcharges. You are also entitled for other benefits depending on the rental car that you select. With no hidden charges, you will get cars in the best condition and at very affordable prices as well.

The Tortola Airport

Terrance B. Lettsome International Airport, earlier called the Beef Island Airport, is the main airport that serves Tortola in the British Virgin Islands. Usually people visiting the British Virgin Islands first land at the Beef Island Airport and then take a ship or ferry to go to other smaller islands which are part of it. The actual location of the airport is on the Beef Island and it gets connected to the mainland of Tortola Island by the Queen Elizabeth II Bridge.

You can directly pick up the hired cars on landing at the Tortola Airport.