Autoverhuur Gabon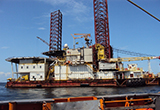 Hire a car for Gabon online and commute undisturbed in this scenic wonderland. Our secure simplified booking engine makes online car hire easier than ever for you. Advance booking available to make your stay hassle-free!

Understandably the most progressive and pleasant holiday destination in Central Africa, Gabon is a gem of a country that is yet unknown to the enthusiastic travelers. A trip here is well-spent if you book car rental for Gabon in advance to your arrival. Online car hire makes your travel experience enjoyable like never before. As we have a wide network of suppliers, both globally and locally, so commuters have the comfort of picking car from one location and dropping it back to another one.

Where to Go in a Rental Car in Gabon

Gabon is a sovereign state located on the west coast of Central Africa. Home to fascinating waterfalls, beaches, ocean and inland fishing facilities, national parks and Crystal Mountains; the African nation is a must-visit holiday destination.

The Must-Visits in Gabon

Chez Beti is a small-size seaside safari camp close to the village of Nyonie. Gabon boasts of internationally famous masks such as the n'goltang and the relicary figures of the Kota. Africa's wealthiest country, Gabon is home to many national parks including Akanda National Park known for sheltering migratory birds, Loango Nationa Park with its 100 km long stretch of pristine beaches, wildlife and rainforest, Mayumba National Park harboring huge number of leatherback Turtles and more.

Renting a car for Gabon online with us is an assurance of the availability of best-in-class services. As we value customer satisfaction to the extreme so booking with us entitles you to a long list of rental benefits that may vary from one supplier to another.

Things to Do in Gabon

Besides visiting the National Parks, visitors can plan a small trip around the serene beaches here. The list comprises of beaches of Pointe Denis, Sette Kama, Ekwata beach and Perroquet. Libreville and Port Gentil also house a series of beaches to be visited on your trip.

A lot of rivers offer excellent catches in Gabon such as Gabonese. Thus, interested travelers can try their hand at fishing. One could even enjoy kayaking and skin-diving. Adventurous opportunities are truly in abundance here.

The Mount Bouet Market in Libreville and villages of Eteke & M'Bigou are also worthy of a visit to indulge in shopping. The latter ones are known for gold mines and local crafts that are available at reasonable prices.

Renting a Car for Gabon- Book with Us!

Whether planning a family outing or traveling alone; a trip to Gabon turns out to be long cherished experience if car is hired in advance with us. Being one of the leading car rental service providers, we aim to provide top-tier services. Travelers can book with us in prior to their arrival here and avail the benefits offered by our partnered car rental brands. Easy booking management guaranteed, with no amendment charges.