Car Rental Ivory Coast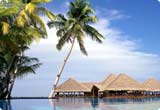 Ivory Coast or Cote d'Ivoire is a country located in West Africa and has a southerly confronting North Atlantic Ocean coast. Beaches, tourist villages, and photo safaris are some of the major tourist attractions to see in Ivory Coast.

Three National Parks registered in the UNESCO World Heritage List are - Tai National Park, Mount Nimba Strict Nature Reserve, and Comoe National Park. Abidjan offers a lovely evening ride on the lagoon in the city for tourists. Basilica of Our Lady of Peace is a Roman Catholic Church located in the capital in Yamoussoukro and a wonderful sight and well worth a visit. Festival of Marks is a yearly festival that takes place in November in the Man region. VIP Cars, in affiliation with major car suppliers, offer top-notch Ivory Coast car rental services at best economical prices.