Car Rental Sin El Fil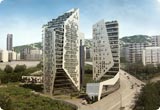 Located about 4 miles east of Beirut, Sin El Fil is one of the major archaeological sites of the Lebanese Republic. While several artifacts have been safely kept in the Museum of Lebanese Prehistory and the National Museum of Beirut, the place continues to attract archeologists, art lovers, historians, and as well as leisure tourists in large numbers. Explore the prehistoric land in a rental car of your choice. With VIP Cars providing fuel efficient cars through its leading alliance partners of the Middle East, you are assured of a quality car at an unbelievable tariff. Just follow three easy steps to book a suitable Sin El Fil car rental deal from VIP Cars.

Book now to avail special offers and discounts!