Car Rental Saint Gilles Downtown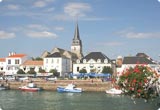 If spending a lively evening has been on your mind, Saint Gilles Downtown beats all the other locations. Be it restaurants, hotels, nightclubs, or bars, you can find them all in the downtown. As the beach lies very close to the downtown, you can also enjoy a delightful drive in a rental car that best serves your local commuting needs. Count on VIP Cars for its proven ability to provide low cost commuting solutions, which are ubiquitously spread across a large segment of cars, ranging from compacts to luxury cars.
If you have been searching for a super saver Saint Gilles Downtown car rental deal, VIP has the ultimate solution!