Car Rental Fort Smith Airport [FSM]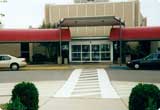 Fort Smith Airport is a public airport serving Sebastian County and its surrounding regions in Arkansas. Located 6 km's southeast of the central business district of Fort Smith, this airport is noted for its clean and efficient building, and facilities. Located at an hour's drive from Fayetteville, this airport is also home to the Fort Smith Air Museum. American Eagle and Delta Connections are the main airlines operating from this airport which connect it to Dallas and Atlanta. This airport is also used for general aviation, military and by air taxis.

The Fort Smith Airport is also home to the Fort Smith Air National Guard Station and the 188th Fighter Wing, an air combat unit of the Arkansas National Air Guard. Fort Smith also has a number of modern airport amenities in it for the convenience of travelers.