Car Rental Minn Paul Airport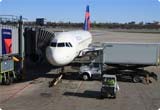 The full name of Minn Paul Airport is Minneapolis Saint Paul International Airport. It is a joint civil and military use airport with the IATA code of MSP. It sits 16 kilometres away from the downtown areas of Minneapolis and Saint Paul, in Hennepin County in the US state of Minnesota. It is a busy airport with good passenger facilities. There are two terminal buildings, both named after famous people from the state – Lindbergh Terminal is named after aviator Charles Lindbergh, and Humphrey Terminal is named after previous US Vice President Hubert Humphrey.

Various airlines operate international and domestic flights. They include Air Canada, Air France, AirTran, Alaska Airlines, American Airlines, American Eagle, Delta Airlines, United Airlines, United Express, US Airways and more. Hire your car from VIP Cars and drive away hassle free.