Car Rental Grand Island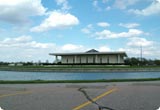 One of the beautiful cities of Hall County, Grand Island is approximately 144 miles southeast of North Platte and 146 miles southwest of Omaha. Sprawling across 29 sq mi, Grand Island forms the part of the Grand Island Metropolitan Area, which includes Hamilton, Hall, Howard, and Merrick counties. A major hub of retail operations, the Grand Island city is home to Conestoga Mall, one of the largest enclosed shopping malls in the region. Besides other newly opened hypermarkets, you can also drive to the historic downtown, which is dotted with number of traditional brick and mortar stores, engaged in selling wide variety of merchandise. You can also find some of the best restaurants of Grand Island located in its downtown.

If a value for money car hire deal is on your mind, think of no other than VIP Cars!