Car Rental USA South Carolina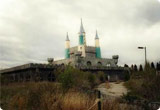 Located in southeastern United States, South Carolina was the 1st state to endorse the Articles of Confederation. South Carolina together with North Carolina makes a region generally known as Carolina. Myrtle Beach has 60 miles of white, sandy beaches, historic landmarks, best resorts, fantabulous entertainment and fabulous shopping. Little River is renowned for its beautiful inlet, water sports and great for fishing.

Pawleys Island offers historic plantation spots as well as great golf. The most famous area is called The Grand Strand and contains 60 miles of largely beachfront property. Alongside the Eastern Atlantic Coast of South Carolina are numerous popular tourist destinations.VIP Cars is associated with leading car suppliers and offer top-notch car rental services for USA, South Carolina. With an excellent fleet of cars ad deals inclusive of rental benefits, we make your traveling memorable.