Book a low-cost rental car online for Charles de Gaulle Airport today!
---
Get the best car hire deal for Charles de Gaulle Airport in no time from VIP Cars. Try our online car hire service that comes with no booking fee. What's more! You need to only pay a fraction of total car hire cost while making an online booking with us. You can pay the rest of the amount after collecting your rental car at Paris Charles de Gaulle Airport. While our car hire suppliers – Enterprise and Europcar are having their service desks at Terminal 1, Firefly is available at Terminal 2D and Sixt operates its service desks at both – Terminal 1 & Terminal 2.
Benefits of booking

a car rental from VIP Cars
Easy Online Comparison

We do an honest comparison among the best rental car suppliers for Charles de Gaulle Airport. As a result, you get an economical car rental deal from renowned suppliers such as Alamo, Elite Rent a Car, Enterprise, Europcar, Firefly, Hertz Car Rental, National, and Sixt.

Instant Online Booking

Moving ahead in our endeavor to make online car hire reservation for CDG Airport a hassle-free experience, we have incorporated a new-age booking engine that lets you book a rental car of your choice in just a few minutes. Our multilingual website, well supported by a string of handy filters, assist you in finding your perfect set of wheels.

No HIdden Charges

Maintaining a complete transparency throughout the booking process, we don't levy any hidden charges over and above the final rental quote for CDG Airport car hire.

Large Rental Car Fleet

Right from fuel efficient compact and economy cars to spacious standard/intermediate, roomy vans, rugged SUVs, and luxury cars, you will find every sort of rental car for CDG Airport available with us. You can further filter down the results by selecting your preferred car hire supplier, car specifications, and fuel options.
Paris Charles de Gaulle Airport & passenger facilities
One of the largest airports in France, the Paris Charles de Gaulle Airport, also famous as Roissy Airport, is the gateway to French capital located at a distance of just 14 miles. Travelers in large numbers prefer to pick-up a rental car from the CDG Airport so that they can begin their trip and draw benefit out of an extensive road network of France. Ranked among the world's busiest airports, Charles de Gaulle handles around 60 million passengers every year, with many of them looking for an economical car hire deal. In addition to the regular passenger facilities such as currency exchange counters, ATMs, Wi-Fi facility, and postal service, the CDG Airport offers the below-mentioned amenities.
| | |
| --- | --- |
| Address: | Charles De Gaulle 95700 Roissy-en-France Franc |
| IATA Code: | CDG |
Duty-free shopping at Charles de Gaulle Airport
Explore a wide selection of products at the CDG Airport duty-free shops. Featuring a number of renowned brands across a larger products' segment, covering fashion, wines, cosmetics, watches, jewelry, and specialty foods, duty-free outlets let you buy more by paying less. The Buy Paris Duty Free merchandise stores are located at the following locations at Charles de Gaulle Airport.
Terminal 1
The duty-free retail store stocks a huge assortment of spirits, premium wines and cigars, and prestigious champagnes.
Terminal 2A
The duty-free store features an extensive collection of gourmet foods, handmade products, and chocolates.
Terminal 2C
The duty-free merchandise outlet is known for its collection of French brands specializing in fragrances and beauty products.
Terminal 2D
The duty-free store stocks a variety of spirits, cosmetics, confectionery products, and gourmet foods.
Terminal 2F
The duty-free store offers a huge collection of wines, cosmetic products, confectionery items, and gourmet foods.
Terminal 2G
The duty-free retail store stocks a huge assortment of spirits, premium wines and cigars, and prestigious champagnes.
Terminal 2E
The duty-free retail store offers a wide range of spirits, wines, tobacco products, and famous champagne brands.
Terminal 3
The duty-free retail store stocks a fine collection of spirits, high-quality wines and cigars, and premium champagnes.
Dining at Charles de Gaulle Airport
From a rich variety of snacks to healthy breakfast and dinner, you'll find everything at the CDG Airport. Discover some of the world-famous eating joints at Charles de Gaulle during your layover. We present you with the names of some leading restaurants operating at the CDG Airport.
McDonald's
The world-famous fast-food retail chain serves delicious burgers and other snacks at Terminal 1, Terminal 2C, Terminal Sud, and Terminal Ouest.
Starbucks Coffee
The widely renowned cafe serves a variety of beverages at Terminal 1, Terminal 2A, Terminal 2F, Terminal 2E, Terminal Sud, and Terminal Ouest.
Brioche Doree
The restaurant serves snacks, salads, and drinks at Terminal 1, Terminal 2A, Terminal 2D, Terminal 2F, Terminal 2E, Terminal 3, and Terminal Sud.
PAUL
The French restaurant operates at Terminal 1, Terminal 2C, Terminal 2F, Terminal 2G, Terminal 2E, Terminal 3, Terminal Ouest, and Terminal Sud.
Exki
The restaurant chain serves additives-free food and snacks at Terminal 2A, Terminal 2D, Terminal 2E, Terminal 2F, Terminal Ouest, and Terminal Sud.
Lounges at Charles de Gaulle Airport
Watch a movie or a football match at any of the comfy lounges at Charles de Gaulle Airport. Regardless of your traveling class, you can relax inside the lounge after buying a lounge pass or by paying at the entrance.
American Airlines Admirals Club
Lufthansa Business Lounge
Air Canada Maple Leaf Lounge
Things to do at Charles de Gaulle Airport
A busy commercial aviation hub, the CDG Airport offers nearly 18,000 connecting flights, making a way for lots of travelers to wait at the airport. Fortunately, the below-mentioned options at Charles de Gaulle will make your layover at the airport a pleasant experience.
Explore Disney-themed areas
The Disney-themed areas in Terminal 2E show movies, videos, and games featuring popular cartoon characters.
Play games on PlayStation 3
Play latest games for free at PlayStation 3 consoles kept in departures terminals. A few of them are also kept in lounges.
Watch movie at Sony Galerie Parisienne
Enjoy a movie on the 3D HD screens for free at the Sony Galerie Parisienne video lounge in Terminal 2E.
Listen to songs at Music Lounge
The music lounge at Terminal 2E features exclusive listening stations, where you can listen to songs for free.
Get massage at Be Relax spa
Alleviate your bodily stress by getting a rejuvenating massage therapy at the Be Relax spa located at Terminal 2E.
Top attractions in Paris
Hire a car from CDG Airport and start discovering Paris, one of the greatest cities in Europe. Immensely popular among first-time and frequent travelers, the French capital is famed for its architectural marvels, sumptuous cuisine, happening boutiques, and a treasure trove of artistic heritage. Despite being a large metropolis, Paris preserves its centuries old heritage, while at the same time giving space to modernized entertainment hubs. Top attractions in Paris include: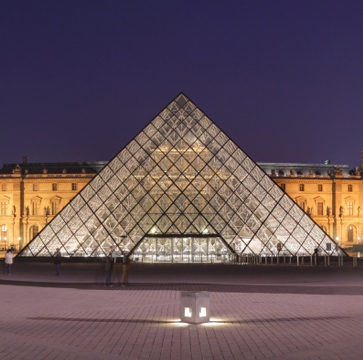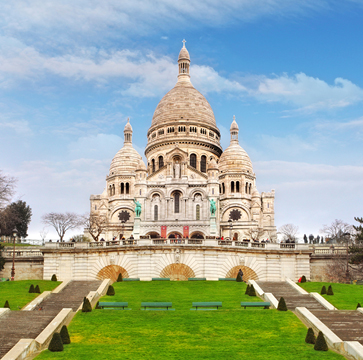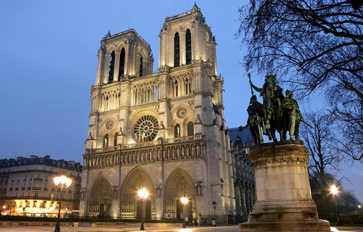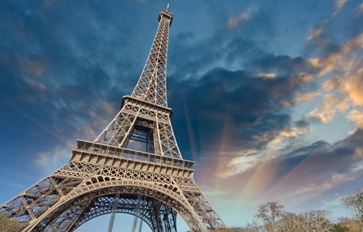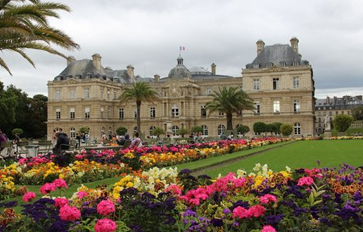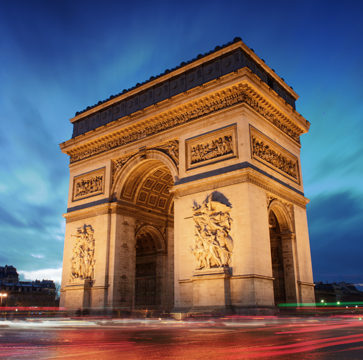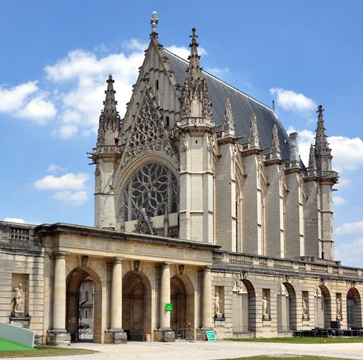 Best & affordable restaurants in Paris
Reinvigorate your taste buds at the below-mentioned iconic dining options available at Paris. From farm fresh produce to cottage cheese, baked bread, and aromatic wines, the French capital amuses you with this impeccable preparation and hard to ignore presentation. Check out the names of the best and affordable restaurants in the French capital.
Bistrot Victoires 6 Rue de la Vrillière, 75001 Paris
6A La Biche Au Bois 45 Avenue Ledru-Rollin, 75012 Paris
Chez Gladines 30 Rue des cinq Diamants, 75013 Paris
Bob's Kitchen 74 Rue des Gravilliers, 75003 Paris
La Pointe du Grouin 8 Rue de Belzunce, 75010 Paris
Popular shopping outlets in Paris
Paris needs no long introduction when it comes to style and fashion. As the French city tops the charts in spearheading new fashion trends, driving your Charles de Gaulle Aiport car hire to an array of designer boutiques and quirky fashion houses is undoubtedly an essential part of your visit. List of the most affordable shopping outlets include:
Le Mouton à Cinq Pattes Women's Clothing Store 8 Rue Saint-Placide, 75006 Paris
Sympa Grocery Store 200 Avenue Jean Jaurès, 75019 Paris
L'Habilleur Clothing Store 44 Rue de Poitou, 75003 Paris
La Vallee Village Shopping Mall 3 Cours de la Garonne, 77700 Serris
Carrousel du Louvre Shopping Mall 99 Rue de Rivoli, 75001 Paris
Most visited art galleries

in Paris

With some of the world's greatest artists – Rodin, Monet, Van Gogh, and Picasso – to name a few, making Paris their home, the French capital is indeed a rich repository of resplendent artwork. You can plan a whole day to visit scores of great museums that Paris is home to. Have a look at the list of not-to-be-missed art galleries, while you are in Paris:
Galerie Xippas
Address : 108 Rue Vieille du Temple, 75004 Paris
Centre Georges Pompidou
Address : Place Georges-Pompidou, 75004 Paris
Fondation Cartier pour l'Art Contemporain
Address : 261 Boulevard Raspail, 75014 Paris
Musée d'Orsay
Address : 1 Rue de la Légion d'Honneur, 75007 Paris
Grand Palais
Address : 3 Avenue du Général Eisenhower, 75008 Paris
Les Arts Décoratifs
Address : 107 Rue de Rivoli, 75001 Paris
Musée de l'Orangerie
Address : Jardin Tuileries, 75001 Paris
Popular day trips from Paris
With a wide network of motorways connecting Paris to several other picturesque locations, you can easily drive your CDG Airport rental car to a place of your interest. Following are the most popular places for planning a day trip from Paris.
Versailles
Approx. Distance: 21 km/13 miles via A13
When the French royal family constructed its luxurious castles near the huge gardens of Versailles, the place used to be a far-flung region located toward the east. However, the place has now become a part of Paris of today, making it way too convenient to drive to such a beautiful historic location.
Disneyland Paris
Approx. Distance: 43 km/27 miles via A4
Planning a visit to the other side of the Paris ring road will take you to the Disneyland Paris. One of the most visited theme parks in Europe, the Disneyland Paris is replete with thrilling rides, shopping outlets, restaurants, leisure parks, and hotels.
St. Denis
Approx. Distance: 12 km/7 miles via A1
Drive to the beautiful suburb of St. Denis to discover something unique in terms of sightseeing. You will come across an impressively built Stade de France, the national sports arena and an imposing gothic cathedral, the Basilica of Saint Denis, the burial place of the French royal family.
Giverny Village
Approx. Distance: 74 km/46 miles via A14 & A13
Located just 46 miles northwest of Paris, the village of Giverny is a delightful tourist spot. Home of a prolific artist Claude Monet, the place meticulously preserves his residence, gardens, and legendary ponds. You also visit the beautiful Impressionist Museum located inside the village.
Chartres Cathedral
Approx. Distance: 89 km/55 miles via A10 & A11
The Cathedral of Chartres stands true to its image by satisfying your urge for discovering that ultimate picture-perfect location to capture the best panoramic shots. A popular destination built atop a small hill, the grandest Gothic architectures of France overlooks a rural landscape and river.
Chateau de Fontainebleau
Approx. Distance: 68 km/42 miles via A6
The royal palace of Chateau de Fontainebleau is certainly worth your time. Besides offering a captivating architectural heritage to discover, the place offers a perfect spot to relax in adjoining forest. A former hunting reserve, and now a National Park, the forest covers a massive 110 sq miles.
Charles de Gaulle Airport car hire tips:
Drive on the right-hand side of the road. If Paris City Center happens to be the first destination that you wish to drive to after leaving the CDG Airport, take the A1 motorway from the airport, which leads to the Boulevard Peripherique.
Book a rental car for Paris Charles de Gaulle Airport as early as possible, as car hire suppliers for CDG Airport face tremendous rush round the year. An early reservation also translates into discounted deals and better cars.
Don't forget to carry your valid driving license, credit card, and an additional identity proof. Also, seek clarifications, if necessarily warranted, regarding the terms and conditions of your CDG Airport car hire package before making an online reservation.