Car Hire Ghana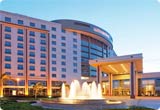 Make your trip to the golden child of West Africa a memorable affair by pre-booking car rental for Ghana online with us. In association with a wide network of suppliers, we strive to provide all-inclusive economical rental solutions.

Tourism in Ghana- Visiting Local Attractions

Ghana is a World-class holiday destination and travelers on a maiden visit here are going to find this place an extremely interesting tourist hot spot. Ghana is home to Lake Volta, the major artificial lake in the world by surface area. It is hallowed with a profusion of natural treasures from stunning beaches such as those at Kokrobite and Winneba. Kumasi offers the sights established around the history of the Ashanti including the Asantehene's Palace, Manhiya Palace, and Okomfo Anokye Sword.

If you have pre-booked a car rental for Ghana then visiting local attractions becomes easier. These places range from Kakum National Park with its rainforest area, birds chirping everywhere and a museum. For experiencing a traditional village lifestyle you can drive to Eco village Sognaayilli, for night camping. For getting face to face with wild life animals, a trip to Mole National Park and horseback riding is suggested. You may also visit Shai Hills Reserve.

Main Tourist Attractions in Ghana

Cape Coast Castle- The eminent castle of Cape Coast is a must-visit in Ghana. It is an architectural marvel by the Dutch and speaks aloud of their artistic excellence. Now overlooking the sea, this castle has been massively restored over this period of time.

Kakum National Park- The Kakum park is another touristic spot here that is worthy of a visit. This rainforest houses several endangered species of elephants, birds, around 600 species of butterfly and colobus monkey. The main attraction, however, is the canopy walkway. It offers an excellent view around.

Nzulezo- This small village in Western Ghana is another must-visit. Located in Amansuri wetland, the village is accessible only via canoeing. It's a great place for those interested in digging into the rich Ghanaian culture.

Kejetia Market- Shopaholics may be a little disappointed by the very few shopping sites here. However, this market in the centre of Kumasi is a big draw. It resembles a circular shantytown. Food, souvenirs, plastics, glass beads, shoes, etc can all be found here.

Wli Waterfalls- The natural wonder is pride of Ghana for being its highest waterfall. It has a splendid view. There is a large pool at the foot of mountain. For nature lovers, this paradisiacal place is indeed a must-visit.

Why Book with VIP Cars

VIP Cars is a leading car rental supplier in Ghana as well as around the World. We provide you with a simplified booking engine wherefrom travelers can acquire the most economical rental offers. You can book with us by paying in any currency of your choice. Rest assured that the information shared here remains completely safe. Available for direct pick-up, the cars are well-maintained and thoroughly checked by experts to be free of any technical faults.

If you face any queries while booking with us then our dedicated support staff is only a call away to provide necessary guidance. Feel free to book in advance with us!