Car Rental Honduras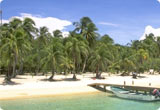 An excellent value for money holiday destination, Honduras is a gem of a place in Central America that is frequented by travelers year round. Reaching its fascinating neighborhoods becomes easier if a car rental for Honduras is pre-booked with us.

For travelers looking forward to a thrilling experience traveling, this Caribbean pearl is worth the visit. Its extraordinary landscapes, wild-life enriched forests, compelling scenic beauty and exceptional cultural sights together make Honduras an amazing holiday spot.

Discovering Honduras at its Best!

Second biggest country located in Central America, Honduras has ancient Maya remnants, colonial villages, Pacific and Caribbean coastline, natural parks, and Bay Islands with stunning beaches and coral reefs. Cusuco Park can be visited by individual all inclusive tours departing from San Pedro or following the Cusuco backpacking mountain itinerary. Utila is a bay island and provides kayaking, hiking, and a magnificent beach for eco-friendly and nature-fascinated tourist. The Western Honduras is home to the remnants at Copan. Lake Hojoa is another highlight of this country. There are also dynamic museums and other natural places for eco-tourists.

To make sure that the travelers can organize a trip around comfortably, VIP Cars in affiliation with trusted suppliers provides Honduras car rental services at economical prices. Whether traveling alone or with family, we provide a diverse fleet of cars to suit individual specifics. When booking with us, you get to avail diverse rental benefits and inclusions such as third party insurance, RFT, unlimited mileage, VAT local tax, and CDW.

The Main Cities in Honduras

Tela- With a beautiful sandy coastline, Tela is located on the northern Caribbean coast. It is primarily famous for housing the largest botanical gardens in the World, especially meant for commercial plants.
Gracias- This stunning mountainous town is located nearby the Parque Celaque. Ittakes pride in owning the highest mountain in the country that is set amongst amazing cloud forests.
San Pedro Sula- It is an economic and transportation hub of the country. It is located in the Sula Valley and is mostly frequented by business travelers.
Omoa- Facing the beach known for having the best water in the World, this is a laid-back town. Once here, visitors can enjoy a stunning view of the mountain from beach. It's truly mesmeric!
Comayagua- Earlier the capital of the country, it is now a quaint town that has a historic town centre, a beautiful old cathedral and Spanish architecture that very well demonstrates the good old times.

Other Places of Interest in Honduras

Fortaleza Santa Barbara de Trujillo, Museo para la Identidad Nacional, Museo de Escultura, Macaw Mountain Bird Park, Parque Nacional Cusuco, and Aguas Termales Presidente are a few other notable places of interest around different regions of the country.

Car Rental in Honduras Made Easy!

Tour Honduras at your own comfort by renting a car online with us. In alliance with the trusted suppliers, we aim to provide you with the best value deals. Inclusive of multiple value-added features, our affordable car hire services for Honduras are the best-in-class. The booking management is easy at VIP Cars. Besides letting you rent cars on the go, we make sure the hired car is available for direct pick-up before time.

Book with us in advance to your arrival and have a pleasant stay.