Discover the tropical island in style with Mauritius car rental!
---
| | |
| --- | --- |
| Minimum age to rent a car in Mauritius: | 21 |
| Conditions to rent a car in Mauritius: | A credit card, a valid driver's license and an ID |
| Minimum rental period: | 1 day |
Whether looking for a luxury car rental in Mauritius or an economy, with VIP Cars you can choose and book the vehicle of your choice on the basis of your travel needs. We work with some of the finest car hire agencies in the country which allow us to offer a big fleet of cars at a range of prices. Just fill in the search form with your itinerary details, and compare the deals as per yours travel needs and preferences. You can use the options given under the filters for suppliers and car-types to narrow down the search. Pre-booking a rental car is the best way to secure a great deal as by booking in advance you get access to a bigger fleet at comparatively lower prices! Book today for bigger savings!
Useful information
Except for the main city centers, parking spaces are offered free of cost. When traveling in main city centers, the parking tickets can be easily purchased at any petrol station; one usually fills out a sheet when one parks – keep that in mind.
Though you can park almost anywhere in Mauritius when not in cities provided it is not hampering the traffic, we suggest never to park under a coconut tree as they can cause a lot of damage.
Petrol stations are located at regular intervals within and outside the cities but since many don't work past midnight, make sure you have a refill before venturing out on late-night trips.
Book from best rent-a-car companies in Mauritius on VIP Cars
Our multicurrency booking engine complemented by 24/7 Mauritius rental car reservation assistance make us famous among leisure tourists as well as business travelers. To meet the needs of such a varied traveler types, VIP Cars works with a big variety of suppliers in Mauritius to ensure variety when it comes to fleet and prices. The presence of so many suppliers on our booking engine means that no matter whether you are a vacationer or a business traveler, looking for a people mover, an economy or a luxury car, with us you will be able to book the deal that you need.
We offer best of Mauritius car rental deals through renowned suppliers listed as follows:
First Car Rental
Alamo
Sixt
Xcursion Car Rental
Hertz
Europcar
Why Rent a Car in Mauritius?
Spread across 2040 sq km, Mauritius offers plentiful of surprises waiting to be discovered. With each region having something unique in its own way, a rental car is all you need. You would find it much convenient to rent a car in Mauritius than traveling in a crowded bus. The absence of uniform taximeter results in very expensive taxi rides.
Book with VIP Cars and forget the hassle of arranging a public transport or taxi. Besides adding flexibility in your traveling schedule, a rental car in Mauritius lets you discover some off-the-track locations, which you won't be able to visit by a bus or taxi. Unquestionable merits of a rental car make the case of a laggard public transport further less discussable. Pre-book a rental car today in Mauritius and drive in style!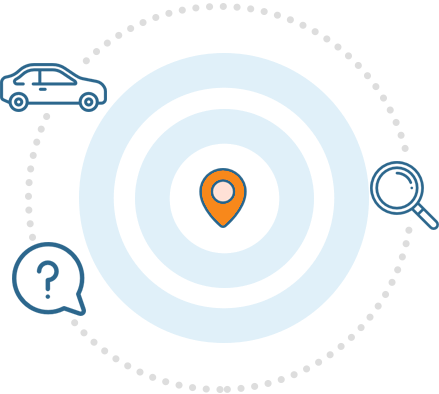 Must-visit places - Explore the best of Mauritius with a rental car
If cultural diversity and natural beauty are what you have been searching for, no other place looks as exciting as Mauritius! A world-famous luxury tourism destination, the country is known for its natural attractions, temperate climate, friendly waters, vibrant beaches, and rich biodiversity. You would find some of the best resorts and opulent hotels to enjoy your stay on this scenic island. The wealth of manmade and natural attractions makes this Island nation immensely popular among leisure tourists. Besides magnificent seashores and Port Louis, the country's capital, there are various other important destinations that you can drive to.
With so much to discover, a rental car in Mauritius will definitely prove highly apt all the worth seeing attractions in a leisure way.
Here are some of the places in Mauritius that you should not skip at all cost:
Things to do in Mauritius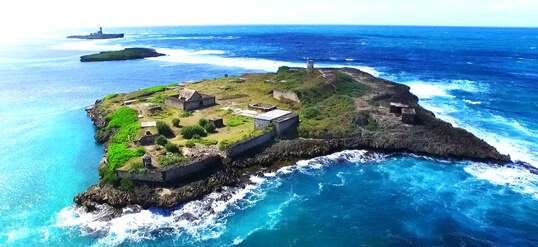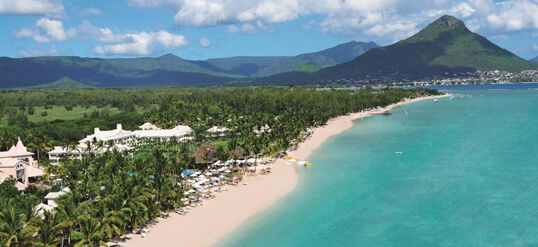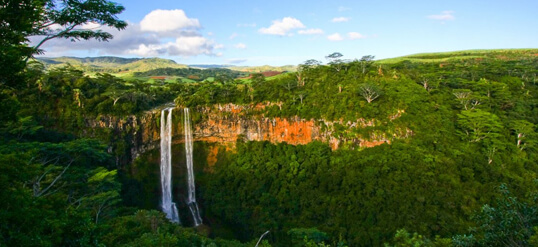 Black River Gorges National Park
One-way & cross-country option with Mauritius car rental deals
With VIP Cars and partners, renting a one-way car within Mauritius is possible but cross-country is not permitted at all; read the T&Cs given with the car hire deal at the time of booking for more information. Domestic one-way car hire within Mauritius can be booked by using the 'Different drop-off location?' section on our search form. One-way fee is charged by the suppliers for this service. Here are some of the most popular rent-a-car locations in Mauritius that you can request as pickup and drop-off:
Blue-Bay
Flic en Flac
Mahebourg
Grand Bay
Chamarel
Domaine de Bel Ombre
SSR International Airport
Driving Rules in Mauritius
Like rest of the world, Mauritius, too, has its rules of the road.
Motorists drive on the left side of the road.
Speed limits vary depending on the road you are driving on. While highways allow maximum 110kmph, speed is restricted to 40kmph in residential areas.
Overtaking requires extra attention as the majority of the roads are narrow in Mauritius.
Mobile usage while driving is illegal and one needs to have hands-free kit to
Frequently asked questions
Do I need an international driver license in Mauritius?

Yes, you need your International driving permit to drive your rental car in Mauritius. It is essential for the tourists who have driver licenses in a language other than Latin, and is a must for those who are staying in the country for more than 4 weeks.

Do I need a credit card to rent a car in Mauritius?

Majority of rental car companies in Mauritius only take credit cards as the means of payment at the time of pick-up and if you don't have one, it is possible that the rental agency will not allow you to rent. There is an alternative; you can use the credit card of a friend or relative, but by using it, the credit card holder will be named as the main driver on the car hire agreement, and you can get yourself added as the additional driver.

Can I rent a car in Mauritius with driver?

No; VIP Cars only offer self-driven cars.

Can foreigners drive in Mauritius?

Yes, foreigners can drive in Mauritius, and all they need is their native driver licenses. In case it is not in English, they will need an international driving permit or an official translation of the license. But, as already stated, the ones staying for more than four weeks, will need the international driving permit or will need to obtain an extension from the Mauritius authorities.

How much does it cost to rent a car in Mauritius?

The cost of the vehicle totally depends on the type of the car you are renting. The car categories like economy, compact and standard are the cheapest to rent while others like luxury cars, SUVs and multi-seaters are comparatively expensive. It depends on a lot of other factors too: if you are a young driver you might have to pay more! Same is the case if you are making a last minute rental booking, to make sure you car hire's per day rate is low, rent in advance!

What proof of identity do I need to rent a car?

While picking your rental car you can show your passport or your national ID as the proof of identity. Suppliers also ask for proofs for address and for that you can show your credit card or the credit card's bank statements.