Book a Car Rental for SSR International Airport (MRU)
Rent a car at Sir Seewoosagur Ramgoolam International Airport, aslo known as SSR Airport or Mauritius Airport (MRU), and travel with ease and comfort on your next trip to this beautiful island nation!
Mauritius known for places like the Black River Gorges National Park or Flic-en-Flac – which is best known for its beaches, resorts, and dolphin-sightings – is a place worth watching. Hence, we advise that even if you are not visiting the country for a vacation but have a connecting flight at SSR Airport, go ahead and plan a stop-over in Mauritius with a car rental in mind, and make the best use of this opportunity.
Procedure to rent a car for Mauritius Airport
(MRU) Online
1

Search

2

Compare

3

Book
Making an online car rental booking for SSR International Airport is quite simple with VIP Cars. Our online reservation process consists of three steps – search, compare and book. You can run a search for your MRU car rental by using our search form; fill it, click on the search button and you will be directed to our 'Select' page.
On the select page you can compare the offered deals by using the available filters; and once you have chosen the deal, click on the 'Select' button and seal the deal by paying a small amount on the 'Booking' page.
After placing a car rental reservation online, you will receive a confirmation email. Note that, depending on the car rental availability on the supplier's end and the duration which you have requested, the confirmation email may take up to 3 days. However, in most of the cases, the car rental confirmation is sent immediately with the car rental voucher.
Car Rental Companies We Work With at Mauritius Airport (MRU)
At SSR International airport there are desks of about eight companies where you can pick your hired car; out of them the following are VIPCars' partners:
Budget
Europcar
First Car Rental
Hertz
Sixt
Thrifty
Other local brands like WSP Mauritius Car Hire and OLA Mauritius, though don't have their car rental desks at the airport, they do offer 'meet and greet' service
Mauritius Airport Car Rental - Pick Up Options
Airport

Pickup

You can pick up the car directly at the airport on the designated date and time & all you have to do is visit the supplier's desk from whom you rented the car and if the supplier is not based in the airport, a representative will be waiting for you at the airport with your vehicle.

In these cases, it would be better if you give your flight number at the time of booking so that the company can track your flight and can adjust their timing in the case of a delay.
Hotel/Accommodation

Pickup

You can also get your rental car delivered to your hotel where you are staying on the island, however, note that, in this case, you might have to pay delivery charges in addition to the rental fee.

The cost of delivering your car rental can vary depending on the distance of the supplier's office from your hotel, and the type of vehicle that you have rented.
The Drop-off Process & Places Where You
Can Return Your MRU Airport car rental
The return process is just as simple as the pick-up. If you want to drop your SSR International Airport car rental at the airport, at the agreed time, a car rental employee will either wait for you at the designated car-rental-counter or near the airport arrival gate. Similarly, if you want to drop-off your car at your hotel, a rental service employee will visit you at an agreed time to pick-up the vehicle; in this case most suppliers charge a collection fee too.
You need to return the vehicle in the same condition in which you picked it up, and since most of the suppliers follow full-full fuel policy, refueling the car before dropping it off will be your responsibility. However read the fuel policy, some suppliers are known to give more than one options! You can return your car rental picked at SSR Airport literally anywhere in Mauritius; some of the popular drop-off locations are given as under: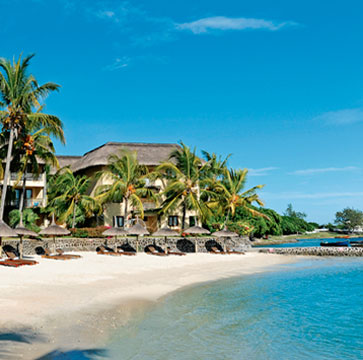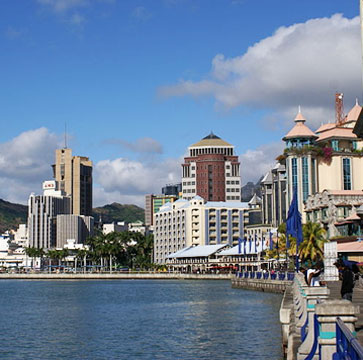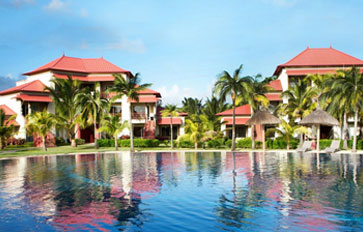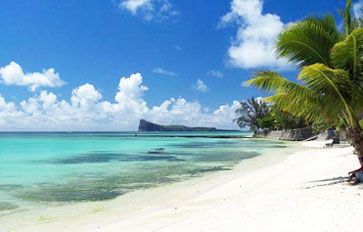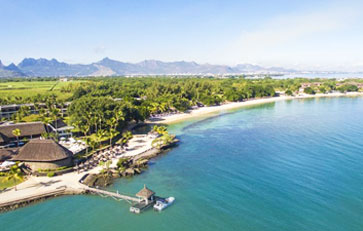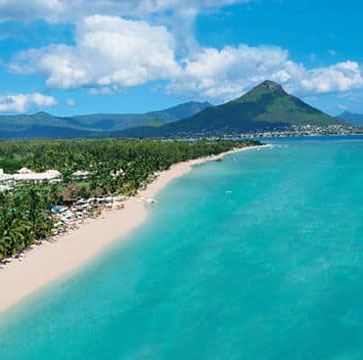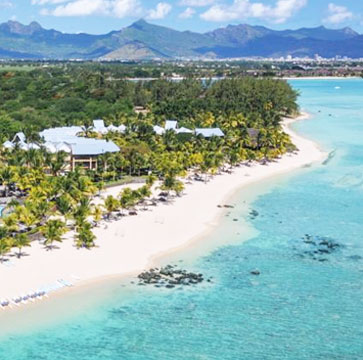 SSR International Airport – Overview
Sir Seewoosagur Ramgoolam International Airport, which is also known as SSR International Airport or more commonly Mauritius Airport, is a major airport in Mauritius, located 48 kilometers from Port Louis, which is the island country's capital city. Though it is a hub for Mauritius airlines, it is also used by airlines like Air Austral, Air France, Air Madagascar, Air Mauritius, Air Seychelles, Alitalia, Austrian Airlines and British Airways.
| | |
| --- | --- |
| Address: | A10 Royal Road, Plaine Magnien, Mauritius |
| IATA Code: | MRU |
Facilities Available at SSR Airport
Wifi
Mauritius Airport offers free Wifi to all its passengers for a period of 30 minutes; all you have to do is select the "30 Mins Free Passenger Wifi" from the available connections, open the browser in your devise and start surfing! A three-hour session is also provided, but for that, the travelers have to download the airport's free app from Google Play or Apple store.
ATMs & Money Exchange Counters
At SSR Airport, various money exchange counters and banks are located in the arrival and departure halls; on the ground and first floor respectively. In case you want to withdraw some cash, ATMs at MRU Airport are located on the ground floor near Gates 4 and 7, just outside the Tour Operators Hall.
Pay-phones and Post-Offices
Pay-phones at SSR Airport are located near the elevators, on the ground as well as the 1st floor; 2 pay-phones are also available in the departure hall, near gate 21 and 27. The airport also has a post office which is located on the ground floor, in the terminal's right wing, close to Gate 3.
Lounges at MRU Airport
The airport has two lounges – Nénuphar Lounge and The Amédée Maingard Lounge. The first lounge is located in the left wing of the boarding area opposite Gate 19, while the latter one is located on the right wing of the boarding area, near Gates 27 and 28. The Amédée Maingard Lounge is only accessible to passengers of Air Mauritius and its partners.
Car Rental Desks at MRU Airport
The car rental desks at the airport are located outside the Tour Operators Hall; the airport also has a car park where the travelers can return their car rentals.
Food Options
SSR Airport offers various food options from cafes to restaurants to fast food joints. There is also a café located in the public zone – level 2 – which also remains open to passengers and their accompanying family and friends.
Points of Interest in Mauritius
Mauritius is a beautiful island country and has numerous attractions scattered along its length and breadth, which speaks for its beauty. Here are the most noted attractions in Mauritius that you can explore in your rental car; since some travelers might want to venture out during a layover, we have made sure that the attractions are close to the airport.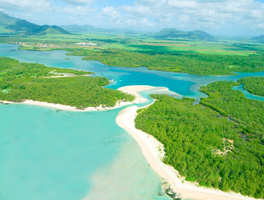 Île aux Cerfs
46 minutes from SSR Airport VIA B28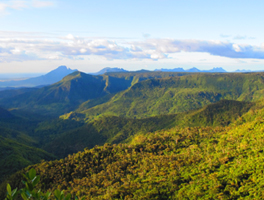 Black River Gorges National Park
35 minutes from MRU Airport via M2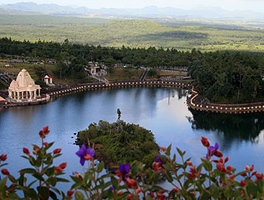 Ganga Talao
30 minutes from SSR Airport via Bois Cheri Road and M2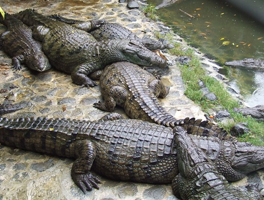 La Vanille Nature Park
30 minutes from MRU Airport via B8
MRU Airport Car Rental Frequently Asked Questions
How is the price of my MRU Car rental calculated?

The price of the car rental depends on the car category you are booking, the duration of the booking, whether it is being made in advance or at the last minute, as well as the season and month in which you are renting the car.

Take a note that in the case of last minute bookings, since the car hire agency has to make the vehicle available at short notice, the prices in such cases are usually higher. In peak months, the demand is higher which usually fuels the daily rates.

Do I need an international driving license to rent a car in Mauritius?

No; a renter who doesn't have an IDP Licence can also rent a car from Mauritius Airport, but it is advised that all renters should still apply for one.

This is because, in the case of an accident etc, the police will ask for your IDP if your native driver's license is not in English. And if you fail to provide it, they will not be able to fill the accident report for you, without which you will have to bear all the cost of the damage done to the rental car.

How old do I have to be to rent a car for SSR Airport?

In Mauritius, you can rent a car if you are 21 years old and have at least one year of driving experience. But this is just a generalization; different car rental companies put forth their own age requirements.

On the second stage of booking i.e. at the time of comparison, you can check the age eligibility conditions by clicking on the 'Vehicle details/terms' link which is provided with every deal, just below the 'Select' button.

Will I be allowed to leave Mauritius in my MRU Airport car rental?

The majority of our suppliers don't allow the renters to leave the island in their car rentals, by ferry or otherwise; you can have a word with our booking experts for more information.

Can I return my MRU rental car at a place other than the airport?

Yes; you can opt for the one-way rental service by paying a small per day fee, and can drop-off your car literally anywhere in Mauritius.

Just use the 'Different Drop-off location?'-section on our search form and specify your drop-off locations at the time of booking. Note that the one-way fee in the above case will be the part of the prices that you will come across on our booking engine.

MRU Airport car rental – What Shall I do in the case of an accident?

In the case of an accident, inform the local police as well as the nearest car rental agency; all the necessary information like emergency numbers and supplier's contact numbers will be made available by the supplier.

Police will provide you with the evidence and will also fill out the accident report-form which you have to submit to the car rental agency at the time of drop-off, it is only then that you be able to get a refund on your deductible.