Car Hire Sao Jorge Airport (SJZ)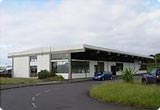 Sao Jorge Airport is situated around 6 km northwest of Velas and around 28 km southeast of Calheta on Sao Jorge Island in the Azores. Sao Jorge is a Portuguese island located in the central Azorean archipelago of Portugal. Sao Jorge is a fairly long thin island with marvelous cliffs. There are the festivals of Espirito Santo that focus on the many imperios throughout the island and are asignificantappearance of the religious character of the islands. Velas' Semana Cultural is another festivity that blends local traditions and cultural influences from overseas. In the village of Calheta the Festival de Julho highlights four days of festivities that draws together cultural processions, theatrical presentations, musical comedies, and local sports competitions.

VIP Cars offer best and low-cost Sao Jorge Airport car rental services to all the travelers.