Car Hire Santa Maria Airport (SMA)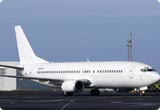 Santa Maria Airport is situated around 5 km west northwest of Vila do Porto on Santa Maria Island in the autonomous region of the Azores, Portugal. The airport has one runway and is categorized as an adequate ETOPS alternate. The airport was inaugurated on July 26, 1945. Popular airlines operating at the airport are - SATA International and SATA Air Acores. Vila do Porto is the single municipality, the name of the primary town and one of the civil parishes on the Santa Maria Island in the Portuguese Autonomous Region of Azores. It turns into the seat of the first Captaincy of the Azores which primarily included both Sao Miguel and Santa Maria. The main sources of industry arefishing and agriculture while a small number of businesses are in the downtown area.

Whether traveling with family or alone, VIP Cars present top car rental services at Santa Maria Airport.