Car Rental Saint Martin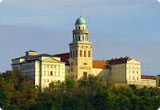 St. Martin is an island located in the northeast Caribbean about 300 km east of Puerto Rico. This is one of the smallest land masses separatedamongst two countries. St. Martin's Dutch side is renowned for its beaches, festive nightlife, jewelry, exotic drinks, and ample casinos. The French side of island is recognized for its beaches, shopping, clothes, and rich French and Indian Caribbean cuisine. Amble through hundreds of colorful butterflies underneath a tented mesh. Pic du Paradis is the highest point on the island with two seeing areas that provide great views.

Car rental in St. Martin is the comfortable and low-cost option to visit all the attractions at your own terms. Our suppliers are top rental companies known for their low prices and exclusive rental options including diverse selection of cars for rental. Book now!