Car Rental Mobile Airport (MOB)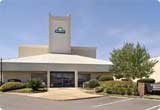 We provide travelers using Mobile Airport with stylish yet efficient car rental services. Mobile Airport is a joint public and military use airport serving the city by the same name in Alabama. Located around 20 km's west of the CBD of Mobile, this airport is also home to the US Coast Guard Aviation Training Center along with the Alabama Army National Guard's 1st Battalion and the 131st Aviation Regiment's B Company. This airport is used by American Eagle, Delta Airlines, and ExpressJet which has flights to destinations such as Atlanta, Chicago, Charlotte, Detroit and Houston.

Mobile Airport is an independent, self-financed establishment which serves over 600000 passengers annually and has 50 daily flights at its premises. This airport also has most modern conveniences like free Wi-Fi, ATM machines, conference rooms, executive lounges, news and magazine shops, along with a few fast food joints and café's.