Car Rental Falcon Field Airport (MSC)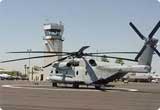 Falcon Field Airport is a city owned and public use airport situated around 9 km northeast of the central business district of Mesa. The airport has an area of 317 ha at an elevation of 425 m above mean sea level. The airport is comprised in the National Plan of Integrated Airport Systems for 2011-2015. Falcon Field Airport is the home base of CAE which is the largest flight school in the world. The airport has two runways and two helipads.Mesa is a city located in Maricopa County, Arizona. It is Arizona's 3rd major city. Saguaro Lake Ranch Trail Rides offer guides trail rides adjoining Saguaro Lake. Float down the Salt River East of Mesa on a blow-up inner tube. Enjoy the desert scenes and wildlife along the way.

Get comfortable and economical Falcon Field Airport car rental service from us.