Car Rental Baton Rouge Airport (BTR)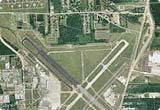 Located just 4 miles north of the Baton Rouge Central Business District, Baton Rouge Airport is an exclusive civilian aerodrome facility. Owned and operated by Baton Rouge Airport Authority, the airport handles more than 111,257 aircraft operations every year. VIP Cars, a renowned car rental broker, offers lucratively priced Baton Rouge Airport car rental deals through its alliance partners such as, Alamo, Sixt, ACE, Advantage Rent a Car, and Dollar Retail.

Guide to Baton Rouge Airport

Primarily serving Baton Rouge city and its suburbs, Baton Rouge Airport was earlier known as Harding Army Air Field. American Eagle, Delta Air Lines, ExpressJet, and PSA Airlines are four leading passenger air carriers that operate regular flights from Baton Rouge Metropolitan Airport to number of destinations across Georgia, Texas, Tennessee, and North Carolina.

Your search for a cheap Baton Rouge Airport car rental deal ends here!