Car Rental USA North Dakota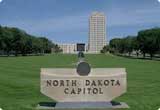 North Dakota is a state located in the Midwestern region of the United States. North Dakota is an active proof that there is much to see and do off the trampled tourist path and in small towns. North Dakota's key fine art museums and venues include the Empire Arts Center, Chester Fritz Auditorium, the Fargo Theatre, and the Plains Art Museum. Beaver Lake State Park provides a shake off the rigidities of everyday life offering a tranquil atmosphere in a cloistered outdoor setting adjacent to lake offering a full range of water recreational activities.

Icelandic State Park offers water sports like swimming, boating, and fishing. The park is also the spot of the Pioneer Heritage Center. Take a pause from it all and cruise on one of North Dakota's many picturesque drives. VIP Cars offers best rental packages and hassle-free commuting with North Dakota car rental.