Car Rental Wildey Downtown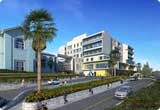 Located within the Parish of St. Michael, Wildey Downtown is an area that is located 4 kilometers east from Bridgetown. A very busy area, the highway runs along downtown area of Wildey thus providing access to vehicle traveling to Bridgetown and the northern areas of the island.

There are a lot of notable places that lie within the vicinity of WildeyDowntown and these include the National Bank of Barbados, the Wildey Gymnasium, the US Embassy and the American University of Barbados.

Since Wildey Downtown offers access to different parts of Barbados, it is a favorite stop-over place among many tourists. Those who want to tour around the downtown area of Wildey will enjoy their experience more if they hire cars from VIPcars.com. At VIP Cars, we provide all types of vehicles that meet the demands of tourists traveling in Wildey Downtown and nearby places.