Car Rental Prishtina Airport [PRN]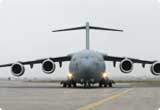 Prishtina International Airport Adem Jashari is located in the southwest of the city. Prishtina is a pedestrianized city, which is sprawled with many bars and cafes on the sideways of the city. Tourists can enjoy strolls and mingle with the local vendors, shop owners and enjoy a beautiful day in the city. There are few places of attractions that make Prishtina, as an historic region of Kosovo, for example, Gracanica Monastery or controversial church. The Skenderbeg Statue brings out the patriotism of legends of the country. In a
nutshell, Preshtina is a simple place, where both the nature and people are welcoming.

Renting a car to move around the city makes it easy to plan your itinerary conveniently. VIP Cars has a range of options, when it comes to car services for tourists and travellers who want to explore the city of Prishtina.