Car Rental Beira Airport [BEW]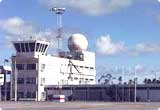 Located within the city of Beira in Mozambique, Beira Airport is a decent airport that serves airplanes from local and international cities. The airport currently serves airline companies such as Airlink, Kaya Airlines, LAM Mozambique Airlines and MocambiqueExpresso.

The Beira Airport receives a lot of traffic because it serves as the jump off point to people who want to get to landlocked countries such as Malawi and Zimbabwe. Located a few minutes' drive from the city center, the airport is located close to many interesting places such as the old Cathedral and the coastline.

Tourists who get to Mozambique via the Beira Airport should hire cars from VIPCars.com to ensure convenient travel. As the leading car rental service provider in Mozambique, we provide a wide array of vehicles from mini vans, sports cars, sedans and SUVs with all inclusive packages. Book now!