Rent a cheap car for Ponta Delgada Airport (PDL), São Miguel
---
Arrange a cheap car rental for pickup at Ponta Delgada Airport (PDL) aka João Paulo II Airport by comparing deals on VIPCars.com and give a perfect start to your trip to the island of São Miguel.
Our association with the top car rental companies in Portugal makes sure that you have a variety of deals for PDL Airport that you can compare easily at our booking engine through the use of filters. These filters are presented as sections – car categories, suppliers, transmission, fuel types and the filter to set the price range. Just click on the choices given under the filter's main heading to narrow down your search.
Car Categories Available for Hire at PDL Airport
Our car rental suppliers at PDL Airport offer the below-listed car categories that travelers can choose from:
Minivan

Economy

Compact

SUV

Convertibles

Luxury Cars
Car Rental Companies That Offer Deals for PDL Airport
For Ponta Delgada Airport we work with the following car rental companies which provide great variety:
These car rental suppliers have their counters at the airport which are located before security.
Places in Portugal-Azores Where You Can Return Your Car Rental
Most of the passengers request pickup and drop-off at the airport itself because it is where they board their flights to and from the country. But if you are the one who wants to return the car at a place other than the airport, our suppliers offer the following locations as drop-offs:
Places in Ponta Delgada, São Miguel

Ponta Delgada Downtown
Villa Franca Do Campo

Places available for One-way in Portugal-Azores

Horta
Pico
Ponta Delgada
Santa Cruz Das Flores
Sao Jorge
Terceira
Vila Do Porto
The locations available in these cities can be accessed on our search form.
International one way : Taking your rental car abroad is prohibited; you can only drive your rental on the Island of São Miguel.
Fuel Options
Our PDL car rental suppliers make available the following fuel-type vehicles for hire at the airport:
Though hybrid vehicles are rare, if it is what you want, you will probably be able to get it in case you are booking in advance.
Transmission Options
Since some travelers are more comfortable with specific kind of transmission type, you will be glad to know that our car rental suppliers offer a mix of both for PDL Airport
With us you can book online in three easy steps – search, compare and book, and these filters appear on the second step of the reservation process.
Inclusions and Extras Offered
With Our PDL Car Rental Deals
---
Inclusions are offered by the suppliers as a means to make your rental experience more rewarding. While inclusions like unlimited mileage allow you to cover any stretch of land without any charges for any exceeded kilometers, Theft waiver decreases your liability in case of theft etc. Similarly, suppliers offer extras that you can rent at the time of booking; the most common add-ons include names like GPS, baby seats, additional driver and Wifi-access etc.
The renters are shown the offered inclusions and the available add-ons at the time of booking.
Tips for Drivers Renting Cars in Sao Miguel
Traffic
Driving a car in Sao Miguel Island is very laid back, the traffic is scarce and the road well maintained. Just note that there are some narrow roads, and have a lot of curves, which to one's elation are gentle curves.
Gas Stations
Research well about the gas stations and their whereabouts on the Island especially on the way to the airport so that if one is crowded you can head towards the other. And do carry cash for none of the gas stations accept credit cards.
Seatbelts
While in the rental car, all the passengers need to wear seat belts at all times, by all occupants whether they are sitting in front or at the back.
Driving with children
If the driver is traveling with children below the age of 12, they must be seated in the back seats in proper child/booster seat or restraint system.
Mobile Usage
The use of a mobile phone in a car is only allowed if you have either a hands-free kit or a headset.
Blood alcohol limit
The blood alcohol limit is 50mg per 100 ml of blood. If you're caught above this limit you'll be fined up to €1,250 and your license will be suspended for 1-12 months.
Reflective vests, triangles, and other essentials
A reflective vest must be kept in the vehicle at all times. This must be accessible from within the car and not kept in the boot.
ID and vehicle registration
You must also carry photo ID at all times and the vehicle registration and insurance should be kept in the vehicle.
Which side of the road do they drive in the Azores?
In Ponta Delgada or any other place in Sao Miguel, they drive on the right-hand side of the road.
Headlights
The use of dipped headlights in tunnels is compulsory; one also has to use them during the day if visibility is poor.
Ponta Delgada Airport – Overview
Officially known by the name of João Paulo II Airport, the airport is located 2 kilometers west of the city of Ponta Delgada due to which it is also commonly known as Ponta Delgada Airport. Its close proximity to the city makes it a great place to rent a car.
This airport of the island of São Miguel is Portugal-Azores' primary airport and the fifth largest airport managed by ANA. It provides flights to various international destinations as well the local ones like Porto, Lisbon, and Faro.
| | |
| --- | --- |
| Address: | Aeroporto de Ponta Delgada, 9500-749 São Miguel, Açores, Portugal |
| IATA Code: | PDL |
Facilities Available at Ponta Delgada Airport (PDL)
Food Options
Cockpit, Azure, Coffee& Food, Sky Plaza, and 'Specially' are some of the food options available at Ponta Delgada airport where you can get something to eat during your stay at the airport. Cockpit, 'Specially' and Sky Plaza – they are located after security, while other two are located before security.
Duty-Free at PDL
Located after security, PDL's Duty-free offers a range of products from perfumes to beverages, cigarettes, cigars, and variety of gift options.
Parking
Ponta Delgada Airport offers two options when it comes to parking
P1 Parking space is for short-term parking
P2 is meant for medium and long-term parking
Free Wifi
PDL offers free Wifi to its travelers which they can access on their smartphones, laptop or tablets. All you need to do is switch on Wifi on your device, select "VINCI Airports Wifi" from the available connections, enter your email address and native country, adhere to the terms and conditions and start using the Internet.
Rental Conditions That You Need to Fulfill for Booking a Car in Portugal Azores
---
To rent a car in Portugal Azores, you need to be at least 19 years old. A valid and full driving license with one year of experience is a compulsion; besides that, you will need a major credit card and an identity proof if you want to successfully pick your car at the airport.
Age requirement can vary as per the car category you are booking; it can also vary from location to location within the region as per the supplier's policy. In case your native driving license is not in English you will need to get your IDP irrespective of the fact whether the supplier is asking for it or not. It is advised to have an IDP so that the police can read your DL easily in case you are pulled over because of some traffic infringement or at the time of unlikely events like accident or theft etc where you will need their assistance.
A Bit about Ponta Delgada & its Top Attractions
Ponta Delgada is the largest city on the island of São Miguel which in turn is the most populous island in Portugal Azores. Full of surprises, it offers a great variety when it comes to attractions, adventurous activities, and beaches! Some of the best four points of interest are provided below: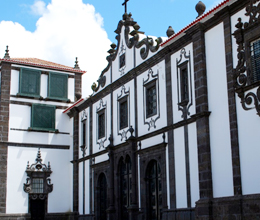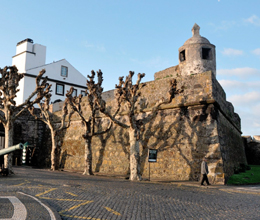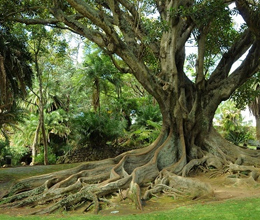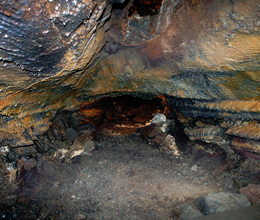 Best Beaches near Ponta Delgada
Portugal's Azores region is known for its various beaches and Ponta Delgada is no exception. Some of its best beaches are listed below: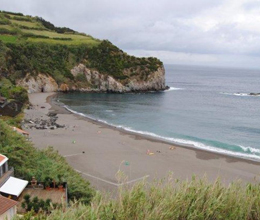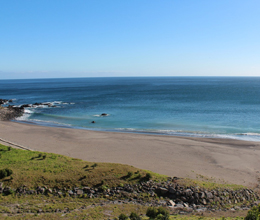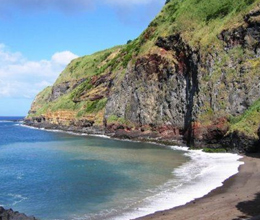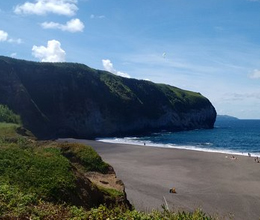 Azores Outdoor Activities - Top Things to Do in Sao Miguel
Portugal Azores offers numerous outdoor activities for the adventurous sorts, some of which are listed in this section. Since these activities would take you practically from one corner of the island to the other, a car rental is a better option than depending upon buses - which don't cover all sections of the island - and the expensive taxis.
Hiking
There are numerous hiking trails in Ponta Delgada! Some of the best hikes in and around Ponta Delgada are Fajã de Lopo Vaz, Fajã Grande - Ponta Delgada, Lajedo - Fajã Grande, and Miradouro das Lagoas - Poço do Bacalhau. But if you want to experience the toughest one in the region go to Pico Mountain.
Canyoning
Canyoning is quite famous in Sao Miguel! And, there are at least five places in Ponta Delgada through which you can experience Canyoning. The best canyoning and rappelling tours are offered by Azorean Active Blueberry, Azores Adventure Islands, Futurismo Azores Adventures, Picos de Aventura, and Azores Connections.
Whale Watching
Portugal's Azores region is one of the finest places in Portugal to experience whale-watching. In Ponta Delgada, you can enjoy this through various organizations which provide tours; some of them are Moby Dick Tours - Azores Whale & Dolphin Watching, Futurismo Azores Adventures, and Adventure Peaks - Entertainment and Leisure.
Paragliding
Paragliding is popular in Sao Miguel, especially for sights like Furnas and Sete Cidades. In Ponta Delgada also, you can enjoy paragliding through organizations like Portugal Paragliding guiding and tandem flights holidays. They provide various options like solo, soaring and thermeling etc.
Diving
Ponta Delgada is one of the best places in Sao Miguel where you can easily experience this activity through tours. Some of the best in Ponta are Best Spot Azores Padi Dive Center, Season Challenge Diving Center PADI Dive Resort, and Scuba fish.