Cheap Car Rentals Sabiha Gokcen Airport (SAW)
| | |
| --- | --- |
| Minimum age to rent a car in Istanbul: | 21 Years |
| Minimum rental period: | 1 day |
VIPCars makes it mighty easy for you to book a car rental for Sabiha Gokcen Airport (SAW)!! Our smart booking engine brings you the best car-rental-deals for SAW Airport from the top suppliers in the market, and the best part is that, with us, you can search and compare all these available deals for a specific date and time, in real time! So, don't wait much, rent a car today and make your trip to Turkey easy and comfortable.
Car Rental Companies at Sabiha Gokcen Airport (SAW)
The following are our car rental suppliers which provide deals for Sabiha Gokcen Airport; while some of these have car rental desks at SAW Airport, others provide the 'meet and greet' services.
Ace
Alamo
Budget
Enterprise
Europcar
Hertz Car Rental
National
Sixt
Car Rental Return Locations Near Sabiha Gokcen Airport (SAW)
In case you don't want to return your car rental to SAW Airport, you can also opt for the one-way car rental option. So, no matter whether you are planning a trip that will lead you out of Istanbul to a different Turkish city, or want the supplier to collect the vehicle at a hotel in Istanbul, you can return your SAW rental car anywhere in Istanbul, Turkey.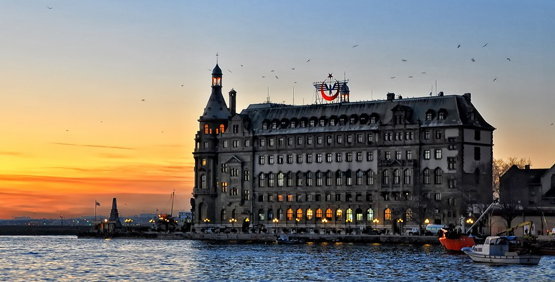 Kadikoy
Distance: 33 kilometers from SAW Airport
Best Route: E80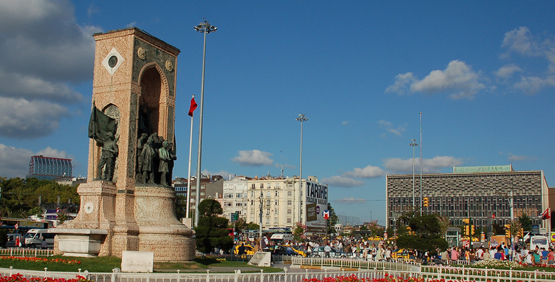 Taksim
Distance: 49 kilometers from SAW Airport
Best Route: E80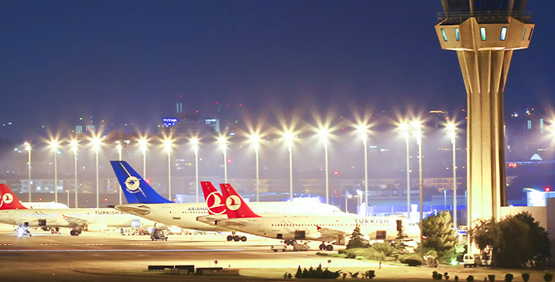 Ataturk Intl Airport
Distance: 59 kilometers from SAW Airport
Best Route: E80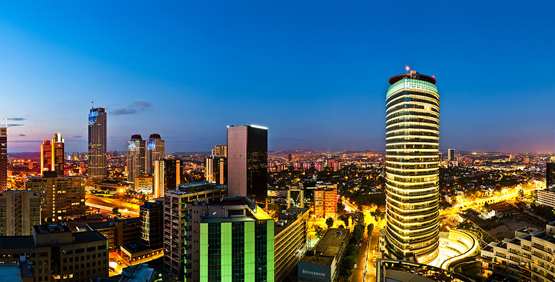 Istanbul Downtown
Distance: 49 kilometers from SAW Airport
Best Route: E80
If you want to drop your SAW Airport car rental in some other Turkish city, the full list is available on our search form. Just click on yes for the 'Different Drop-off Location?' section given on our search form, and choose the city and the respective location where you would like to return the SAW car rental. In this case, the prices will be inclusive of the one-way fee.
Car Rental Inclusions

for SAW Airport with VIP Cars

Our car rental suppliers offer various inclusions with the deals; some of the most common inclusions are listed below. Note that since every supplier offers a slightly different set of inclusions, the below-listed inclusions may not be covered by all suppliers at SAW Airport:
Unlimited Kilometers
Local taxes
Third party liability insurance
Airport fee
Collision Damage Waiver
Theft Waiver
Things not included

in our SAW Airport rent car prices

Besides the extras – like GPS, Child seats and additional drivers (some suppliers allow the addition of 1 additional driver free of cost) – which you have to rent by paying a small amount, the following things are also not covered in the offered prices; these are the responsibility of the main renter:
Fuel charges
Tyre punchers
Windscreen damages
Motorway tolls
Fines
Categories of Car Rental at SAW Airport
While searching for your rental car deals for Istanbul Sabiha Gokcen Airport on our booking engine, you can expect to find the following car categories – which are made available by our various suppliers:
Min Car Rental
Convertible Car Rental
Hatchbacks Rentals
SUV Rentals
Luxury Car Rental
Sedans Car Rentals
This is a tentative list and hence can vary depending on the rental dates, or as per the availability on the rental suppliers' end.
What are the requirements for renting a car at SAW Airport?
Minimum age to rent a car at SAW Airport: 21 years (with an extra charge for renters under 25 years of age)
On the right-hand side are mentioned the other required documents for renting a car at Sabiha Gokcen Airport.
Booking voucher
Driving License
Credit Card
You will need to carry a valid proof of identification in case yours driving license is not the photo ID one. Also, in case you want to add an additional driver, the person should be present with you at the time of pickup with his/her proper documents. Also, do bring your IDP if your driving license is in a language other than English.
Paying for your Sabiha Gokcen
Airport Car Rental
With VIPCars, you can finish booking your Sabiha Gokcen Airport car rental deal by paying a small amount as a deposit payment, and within a few minutes, you will be sent your "reservation voucher" at your given email. At the time of online booking, you can pay via any method, but at the time of pickup, since most of the suppliers make it mandatory, you will have to carry an active credit card in the name of the main driver. Also, you will need to have your reservation voucher.
At VIPCars, you can pay in almost any currency you prefer, just use the filter for currencies given on the select page to choose the currency of your choice.
SAW Airport Car Hire -
Delivery and collection
Delivery and collection services are offered by almost all car rental suppliers which work with us for Sabiha Gokcen Airport, for a fee. The charges vary from supplier to supplier, and in case you are requesting them before or after working hours, they will be inclusive of additional off-hours fee.
In the majority of locations, delivery & collection service is offered to and from the accommodations too. If you want to avail these services, complete address details along with a vehicle time must be provided during the time of rental booking.
SAW Airport Car Hire -
Minimum and Maximum rental periods
With VIPCars and its suppliers, you can rent a car at Sabiha Gokcen Airport in advance – the minimum allowed period is 24 hours, and depending upon the supplier the maximum time can be up to 12 months which is known as long-term car rental.
In case you are requesting a car rental for the same day, some suppliers also allow last-minute rentals, but in that case, you will have to keep the pickup time at least 3-4 hrs from the time of booking so that the car rental company can get the car ready for you.
Is a one-way car rental available at Sabiha Gokcen Airport?
available?
Whether you want to visit Cappadocia, Ankara or Antalya, almost all of our suppliers – Alamo, Budget and Circular car hire – offer domestic one-way car hire service (if the location for which you want to book your one-way rental from SAW Airport is not listed, you can contact us at our toll-free number).
Note that there is an extra price for this service and will be displayed as the part of the prices that you will see on the screen; though international one-way option is not permitted, but if it is allowed, in that case you will have to pay for both one-way and cross-border fee.
Sabiha Gokcen Airport – Brief Overview
Sabiha Gokcen Airport, serving the city of Istanbul, is one of the two main international airports in Turkey; the other one is Atatürk Airport which is also the biggest airport in Turkey when it comes to passengers. Located 22 miles to the Southeast of central Istanbul, the airport derives its name from the World's first female combat pilot, Sabiha Gokcen Airport.
It was built as an alternative so that the constant rising passenger pressure at Atatürk Airport can be lowered and today it is one of the finest in Turkey. Having received several awards recognizing its credibility as a powerful investment for sustaining tourists to the country, this airport serves both domestic and international airlines.
| | |
| --- | --- |
| Address: | Sabiha Gökçen International Airport, Sanayi Mh., 34906 Pendik/Istanbul, Turkey |
| IATA Code: | SAW |
Facilities Available at Sabiha Gokcen Airport (SAW)
Car Rental Desks at SAW There are about 12 companies that have their car rental desks at Sabiha Gokcen Airport where you can rent a car on arriving, or can pick a pre-booked vehicle without any inconvenience. These car rental desks are located in the main terminal's arrival hall and are known to serve 7 days a week and 24 hrs a day!

Duty-Free Shopping at SAW Airport SAW Airport has about 4,500 sq. m area dedicated to Duty-free where besides the usual duty-free shopping items, such as spirits, tobacco, perfumes, cosmetics, one can also shop for ready-wear, textiles, accessories, and electronics.

Parking at SAW Airport Located in front of the terminal building, and just a small walk away, Sabiha Gokcen Airport's multi-storey parking has around 4718 vehicle parking spaces. Though there are automatic payment points at the car park where you can pay through your credit card, one can also pay cash.
Food and Cafés
Sabiha Gokcen Airport has the following food and drink options scattered around its Domestic and International Terminals:
| Store | Location |
| --- | --- |
| Grab & Fly Out | In front of Domestic & international terminal |
| Simit Sarayı | Passenger Hall's Departure & Arrivals Level |
| Center Point | Departures - Domestic Air Side & Passenger Hall |
| Mc Donald's | Departures - Domestic & International Air Side; Passenger Hall; Arrivals Level |
| Burger King | Departures - Domestic & International Air Side; Passenger Hall; Arrivals Level |
| Starbucks | Departures - Domestic (mezzanine level) & International Air Side; Passenger Hall; Arrivals Level |
| Store | Location |
| --- | --- |
| Grab &Fly Express | International Departures Air Side |
| Park Cafe | Open Car park (Across arrivals level exit) |
| Kahve Dunyas | Departures Passenger Hall; International & Domestic Departures Air Side |
| Karafirin | Arrivals Level |
| Grab & Fly | Domestic Departures Air Side |
| Coca Cola Gate Cafe | Domestic Departures Air Side |
Shops
Sabiha Gokcen Airport's International and Domestic Terminal has the following shops:
| Store | Location |
| --- | --- |
| Aero Shop | Domestic Departures Airside |
| Altinbas Jewellery | International & Domestic Departures Airside |
| Altis Gift Shop | Departures Passenger Hall |
| Area Shop | Departures Passenger Hall |
| Avea | Arrivals Level |
| Bayram Bal Kuaför | Departures Mezzanine Level |
| Store | Location |
| --- | --- |
| Bazaar Istanbul | Departures Passenger Hall |
| D&R | Departures Passenger Hall |
| Dolunay Market | Domestic Departures Airside |
| Ermenegildo Zegna | International Departures Airside |
| Kartal Yuvas | Departures Passenger Hall |
| Lule | Arrivals Level |
Lounges
Sabiha Gokcen Airport offers various facilities through the CIP lounge where passengers can spend some quality time while waiting for their flight; the lounge has two branches at the airport:
| Store | Location |
| --- | --- |
| ISG Domestic CIP Lounge (SAW) | Domestic Terminal (inside security) |
| Store | Location |
| --- | --- |
| ISG International CIP Lounge (SAW) | International Terminal (inside security) |
A bit about Istanbul
Known as the symbolic point where Europe and Asia meet – the city of contrasts, Istanbul is full of cultural experiences as it allows the travelers to explore the fascinating three cultures: ancient Byzantium, Constantinople, and modern-day Turkey.
Top Attractions to See in Istanbul
Whether you have a 1-day layover in Istanbul or are just thinking of exploring the city in one day before moving on to other Turkish cities, to make your work easier, here, we are listing the top 10 things that you can visit in Istanbul in your SAW car rental.
The Blue Mosque

Sultan Ahmed Mosque or Sultan Ahmet Mosque –also known as the Blue Mosque, was built in the 17th century by Sultan Ahmed I. Outlined by a cascade of domes, it has 6 slender minarets, and its interior is lavishly decorated with blue İznik tiles!

Taksim Square

Located on the European side of Istanbul, Taksim Square is one of the most loved tourist and leisure attractions of the city. It is also the place where the Monument of the Republic is located – it is a creation of the well-known sculptor and painter Pietro Canonica & was inaugurated in 1928.

Galata Bridge

It is a bridge over the Golden Horn; the first record of a bridge dates back to the 6th century. The port and the Galata Bridge offer a fascinating view of the Galata Tower, and it is lined with some of the finest, though strange, restaurants which are known to offer some of the best fried-fish in town.

Suleymaniye mosque

Sitting close to the Galata Bridge – which is best known for its fresh fish and delicious tea – the Suleymaniye mosque is just a small walk, up the hill. The mosque boasts some of the most astounding views of the Blue Mosque and the symbolic Bosphorus Bridge that links the East and West.

Bosphorus

Acting as a continental boundary between Europe and Asia, Bosphorus is loved for its romantic yalis, and the wooden mansions dating back to the 17th and the 19th centuries. Taking a ferry along Bosphorus is a great way to enjoy its breathtaking sights.

Anadolu Kavagi

Known as the historical fishing village, Anadolu Kavagi is located on the Asian Side of Turkey. Just take a ferry, disembark at Anadolu Kavagi, enjoy its great sea food, climb the peak and catch the breathtaking glimpse of the Black Sea.

Grand Bazaar

One of the oldest and the largest covered market in Istanbul, Grand Bazar is one of the most visited attractions in the World. Located on the European side, Grand Bazar – which is also titled as one of the World's first shopping mall – consists of a labyrinth of alleys.

Hagia Sophia

Once an Orthodox church, then a mosque after the fall of Constantinople in 1453 and now a museum, Hagia Sophia is a Byzantine masterpiece which was built around 537 AD by Emperor Justinian. Until 1616, when Blue Mosque was still not in existence, it was the primary mosque of Istanbul.

Sultanahmet Square

Besides the Blue Mosque and other noted attractions in Sultanahmet, a visit to Sultanahmet's Square comes highly recommended, so does the walk along the picturesque Yerebatan Street in Sultanahmet. The street in question is most noted for its colorful houses, and exceptional restaurants!

Galata Tower

A visit to Istanbul could never be deemed complete without a view of the city from the Galata Tower's observation deck; the 9 story tower, construction circa 1384 AD, is about 66.90 m high. Try to visit it at the end of your trip, as it is considered the best place to enjoy the sunset in Istanbul.
FAQs - Car Rental Sabiha Gokcen Airport (SAW)
Where can I find the SAW Airport car rental return location?

As you reach Sabiha Gokcen Airport (SAW), you will see the signs indicating 'Car Rental Return', follow the signs to reach the car park area for the rental cars. You can easily park the car in the designated area, complete the return formalities, and head towards the Terminal as per your flight timing. If you have an after-hour drop-off you can park the car and see for a drop box to put the keys and rental documents.

The exact car rental drop-off address is also mentioned in the rental voucher, you can refer to the same.

How to book a cheap car rental at Sabiha Gckcen Airport?

Rent a car with VIPCars.com to book the cheapest guaranteed car rental at the Sabiha Gckcen Airport. We offer car rental deals from several local and international suppliers available at the airport. Make sure to book a rental well in advance of your trip to get discounted prices. Early bookings are cheaper than on-the-spot bookings.

How old do I have to be to rent a car at Sabiha Gckcen Airport (SAW)?

The minimum age to rent a car at SAW Airport is 21 years. Your car rental supplier may ask for a young driver's surcharge if your age is less than 25 years. Some suppliers even restrict the rentals of the luxury fleet from renters below 25 years. You can call us to confirm the car rental details of your preferred supplier.