Book a low-price car hire at Heathrow Airport today!
---
No one comes closer to VIP Cars when it is about offering a cheap car hire deal for Heathrow Airport. We let you search and compare the most economical car rental deals for London Heathrow Airport from the UK's renowned car rental brands such as, Ace, Alamo, Easirent, Enterprise, Europcar, Green motion, Sixt, National, and Hertz Car Rental.
Thus, by making an online car hire reservation from us, you are guaranteed of a low-cost LHR car rental deal. In addition, we also give you an option to go for one-way car hire from London Heathrow, if you plan to drop your rental car off to some other destination in the United Kingdom other than Heathrow Airport.
Types of car hire at London Heathrow Airport
At VIP Cars, you can find several options in rental cars when it comes to size, features, transmission, and fuel type. With a league of worldwide trusted suppliers on our side, we are naturally best fit to offer you a big car hire fleet to choose from. Go for an economy or compact car if you are traveling alone, opt for standard/intermediate if traveling with a small family.
Select a van without giving it a much thought if you are traveling with a group and seriously need 8-seater and 12-seater people movers. Choose a 4WD SUV if you are a performance enthusiast. Go for a luxury/ premium car or a convertible if you want to drive in style.
Economy

Standard

Van

SUV

Luxury

Convertible
About London Heathrow Airport
One of the busiest civil aviation hubs on the globe, London Heathrow Airport handles about 7 million passengers annually. A popular car hire pick-up location in the United Kingdom, Heathrow International is situated about 14 miles west of Central London. With more than 90 airlines operating regularly scheduled flights, London Heathrow offers air connectivity to 170 destinations worldwide.
Consisting of five large passenger terminals, LHR offers a wide range of passenger amenities such as, currency exchange counters, ATMs, waiting lounges, restaurants, bars, car rental desks, and hotels.
| | |
| --- | --- |
| Address: | Heathrow Airport, Longford TW6, United Kingdom |
| IATA Code: | LHR |
Passenger facilities at Heathrow Airport
Home to some of the world's finest passenger amenities, Heathrow Airport charms you in many ways. Whether a retail therapy you are looking forward to or wish to cool your heels in any of the plush lounges, Heathrow Airport has something for every sort of traveler. From exclusive retail outlets to multitude of dining outlets, the airport has plenty of options that suit all budgets. Business travelers can also avail the Wi-Fi facility, along with dedicated computer terminals, conveniently placed across all the five terminals.
Shopping at Heathrow Airport
From budget-friendly travel essentials to high-end luxury products, you'll find everything at Heathrow Airport shops.
Popularly known as the Queen's Terminal, Heathrow Airport's Terminal 2 is exclusively for the Star Alliance, an alliance of 27 leading airlines. Major shopping outlets at Terminal 2 include:
Mulberry
A well-known British brand, Mulberry offers a diverse collection of leather goods and accessories.
Boots
A well-known merchandise store, Boots is known for its beauty and wellness products, and travel essentials.
WHSmith
The one-stop destination for buying best-selling books, magazines, quick snacks, and drinks.
Hamleys
A popular toy store featuring a huge collection of toys and games for kids of all age groups.
Hugo Boss
Famous for men's collection of business formals, high-quality leisurewear, and accessories.
Gucci
A renowned Italian luxury fashion store distinguished for its craftsmanship and innovation.
Primarily catering to airlines offering long-haul flights to the United States and Asian countries, the Terminal 3 handles nearly 20 million passengers every year. Leading shopping stores at Terminal 3 are:
M.A.C Cosmetic
The store offers an extensive range of cosmetic items, skincare, and specialty products.
Post Office
A full-fledged postal office operational on the departures' first floor of Terminal 3.
Mont Blanc
Famous for well-crafted fountain pens, pencils, rollerballs, and other writing accessories.
Carat London
The store is famous for its fine collection of classic and contemporary jewelry items.
Watches of Switzerland
A one-stop destination for premium watches, Watches of Switzerland sells novelty at its best.
Cath Kidston
A renowned lifestyle brand, Cath Kidston is famous for its bags, women's wear, and kids' clothing.
Largely handling the air traffic of the SkyTeam alliance, an alliance of 20 leading air carriers, Terminal 4 is situated near the southern runway. Popular shopping stores at Terminal 4 are:
Excess Baggage Company
Famous for its baggage services for storing, wrapping, and shipping of the baggage.
Versace
The retail store is renowned for its fine clothing collection and accessories for men.
Lacoste
A French brand outlet popular for its world-famous polo shirts, t-shirts, and accessories.
Rolex
A world-famous luxury watches' brand featuring an extensive collection at this outlet.
Ted Baker
A renowned lifestyle brand, Ted Baker offers menswear, womenswear, and accessories.
Harrods
The store is famous for its wide range of luxury products covering various categories.
Exclusively used by the British Airways, Terminal 5 is located between the southern and northern runways. Spread across 60,000 sqm, Heathrow Airport T5 is home to more than 100 shopping outlets and restaurants. Popular merchandise stores include the following names:
The Harry Potter Shop
The exclusive merchandise store sells apparel, gifts, and several other accessories for kids.
Dior
The widely renowned boutique is famous for its massive collection of handbags and fine jewelry.
Tiffany & Co.
The famous boutique sells designer jewelry, silver accessories, watches, and other products.
Collection
A multi-brand retail outlet featuring bags, sunglasses, jewelry, leather goods, and accessories.
Cartier
Famous for its exquisite collection of watches, jewelry, leather goods, pens, and rare clocks.
Burberry
A renowned British brand is known for its trench coats, perfumes, sunglasses, and accessories.
Duty-Free Shopping at Heathrow Airport
Check out the ultimate destination of value for money deals at Heathrow Airport World Duty-Free. Featuring more than 17,000 products from a diverse merchandise category, it allows you to save big on your shopping list. World Duty-Free operates its stores at Terminal 2, 3, 4, and 5. While the stores at Terminal 2, 4, and 5 remain open 24/7, retail outlet at Terminal 3 opens at 5 am and closes at 11 pm.
Dining at Heathrow Airport
Opportunities galore as you start looking for dining options at Heathrow Airport. We present you with the names of some leading restaurants that you can definitely try during your visit to London Heathrow.
Ca'puccino
Known for serving a variety of Italian coffees and regional Italian dishes.
Costa
Serves a rich variety of coffees, along with snacks, cakes, wraps, and pasta.
EAT
Eating joint is famous for wide variety of hot soups, drinks, salads, and sandwiches.
YO! Sushi
A well-known Japanese food joint that offers an elaborated menu for hot and cold dishes.
Strada
Famous for pizzas, pasta, lunch, and breakfast, Strada offers plenty of munching options.
Giraffe Stop
Known for special menus, Giraffe offers a variety of Mexican, Malay, and Austrian dishes.
Pilots Bar & Kitchen
Food joint is famous for American-style pancakes, freshly-made cakes, pastries, and salads.
Caviar House Oyster Bar
The bar is renowned for its high-quality Prunier caviar and Balik smoked salmon.
Apostrophe
Famous for its extensive range of pastries, bread, coffees, and hot chocolate shakes.
Oriel French Restaurant and Bar
The food join serves fresh French-inspired dishes, beers, wines, and cocktails.
The Prince of Wales
The Great British pub is famous for its spirits and complementing fresh dishes.
Pret A Manger
The food joint is famous for its preservatives-free sandwiches, salads, wraps, sushi, and soups.
Gordon Ramsay
Famous for its snacks, bars, and a rich variety of food offerings for all the age groups.
Starbucks
The iconic coffee brand is renowned for coffees, ice-blended drinks, cakes, and pastries.
Giraffe Stop
One of the best coffee bars offering juices, hot dogs, and shakes all at one place.
Pilots Bar & Kitchen
Food joint is famous for American-style pancakes, freshly-made cakes, pastries, and salads.
Lounges at Heathrow Airport
Relax at the luxurious lounges by paying at their entrance or after buying a lounge pass. Replete with all the latest passenger amenities, nothing comes close to the London Heathrow Airport lounges when it comes to comfort and convenience.
Air Canada Maple Leaf Lounge
Lufthansa Business Lounge
American Airlines Admirals Club
Plaza Premium Arrivals Lounge
Aspire Lounge & Spa at LHR T5
Club Millesime at Sofitel
Petrol stations near London Heathrow Airport
Majority of the rental car companies at Heathrow International offer full to full fuel policy, requiring you to ensure that you return the rental car tankful to avoid additional charges at the time of returning your rental car at the airport. Heathrow International is close to the following petrol stations from where you can refuel your rental car.
Esso
Address: Southern Perimeter Rd, Stanwell, Hounslow TW6 3PF, UK
Heathrow North Service Station
Address: Shepiston Ln, Hayes UB3 1LL, UK
Shell
Address: 400 Colnbrook Bypass, West Drayton UB7 0HB, UK
Esso Petroleum
Address: West London Terminal, Bedfont Rd, Staines-upon-Thames, Stanwell, Staines TW19 7LZ, UK
Start exploring London in your Heathrow Airport car rental
One of the most famous tourism destinations of the world, London is simply an incredible mix of modern cosmopolitanism, glorious history, fine food, and an unforgettable time. A magnificent melting pot of various cultures and ethnicities, London amuses you in many ways as you drive around the city in your Heathrow Airport car hire. Top attractions in London include: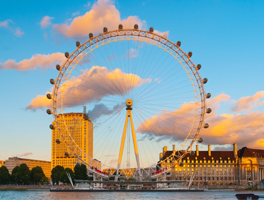 London Eye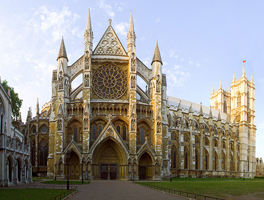 Westminster Abbey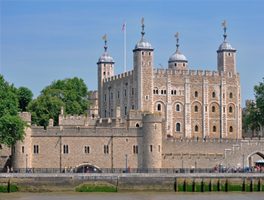 Tower of London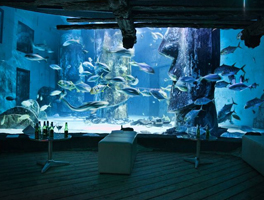 Sea Life London Aquarium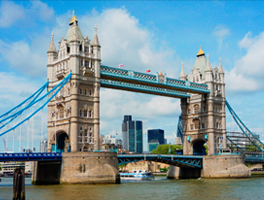 Tower Bridge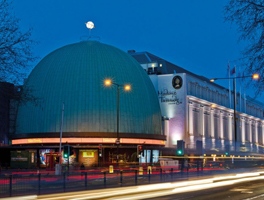 Madame Tussauds London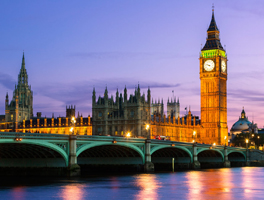 Big Ben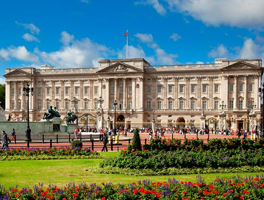 Buckingham Palace
Interested in driving beyond London?
Below mentioned are the most sought-after day trips emanating from London. Not only you get to see something different, but also gain an experience of lifetime that is indescribable in words.
London – Windsor Castle, Stonehenge & Bath
115 miles via M4
One of the most popular day trip options, trip to Bath and Stonehenge, while briefly stopping at Windsor Castle, is worth your time. You can spend more time in Bath as the place is replete with hot springs and the 18th century Georgian architectural.
London – Oxford, Blenheim Palace & Woodstock
63 miles via M40 & A40
Drive to the Oxford University City, another popular tourism destination near London. Drive a little further to see the Blenheim Palace, a UNESCO World Heritage Site. Next on your route is Woodstock, a market town famous for the Oxfordshire Museum.
London - Brighton
54 miles via M23 & A23
A beautiful seaside resort town, Brighton is known for its historic landmarks such as Royal Pavilion, Brighton Pier, Clock Tower, and St Nicholas Cathedral. The Brighton beach is also famous for its incredibly large merry-go-round.
London – Edinburgh
402 miles via M1
If driving outside England is what you have been cherishing for, look for no other place other than Edinburgh, the capital of Scotland. The beautiful city is famed for Edinburgh Castle, a massive imposing fortress.
London – Bristol
118 miles via M4
One of the most popular nightlife destinations in the United Kingdom, Bristol is known for its resplendent life after dark. Home to several award winning nightclubs and bars, you will find plenty of options to hang out and eat delicious food.
London – Leeds
195 miles via M1
Another popular day trip location, Leeds is one of the oldest cities of West Yorkshire. After spending the day at the legendary Leeds Castle, you can look forward to an exciting nightlife as more than 200,000 students reside in Leeds.
Heathrow Airport car rental tips
Rental car companies at Heathrow Airport have service desks located at all the five passenger terminals.
You must be 21-year-old or above to rent a car in the United Kingdom. Additionally, drivers below 25-years of age may be charged with young driver surcharge.
Driving in central London from Monday to Friday between 7 am until 6 pm requires motorists to pay a 'Congestion Charge'. In addition, you will be required to pay toll charges at certain bridges and tunnels.
While no restrictions are generally enforced if you drive your rental car between different countries, including Northern Ireland, within the United Kingdom, however, some car hire suppliers may disallow loading of rental cars on ferries, while going from Great Britain to Northern Ireland.
General road rules in UK
Wearing seat belts is compulsory for drivers as well as all the passengers inside the car. Children below 12 years of age are required to be seated with proper child restrain.

Traffic moves on the left in the United Kingdom and zebra crossings give pedestrians the right of way.
Speed limits as well as distances are in miles and speed range varies between 30mph-70mph, depending on the road you're driving on.

Mobile phone usage is prohibited while driving.