Car Rental USA California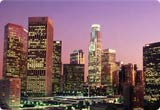 Book a car rental in California with VIP Cars for a pleasant stay in this vibrant state. Be it natural beauty, food, drinks or modern-day structures; the state of California has an effervescent multicultural mix that entices travelers from around the globe.

At VIP Cars, we bring you a superb booking portal for pre-negotiated car rental deals for California and other US states. Our association with the top car suppliers such as Alamo, Thrifty, National and Dollar is meant to give you access to quality-high and economical services. Choose from our large fleet of rental cars and drive almost anywhere from beaches in Malibu in South to the famous Golden Gate Bridge and vineyards of North.

Why Visit California?

Californians are full of life and so is the setting of this Golden state. From culture to religion to art, the place offers something for everyone so much so that one vacation may not be enough to dig deeper into this paradise. This in turn makes it almost mandatory to acquire car rentals in California in order to travel to the place of your choice.

Pleasant Scenic Views

From Los Angeles to San Francisco, every city of California is a masterpiece in its own right. For the admirers of nature, here are some places you cannot leave unvisited- Beverly Hills, Napa Valley, sandy beaches, Lake Tahoe, Sierra Nevada and Yosemite National Park. There is Fisherman's Wharf in San Francisco that must not be missed too.

For the Best of Food

The tag of being the most populous state in USA brings in a perfect mix of diverse cuisines in California. While cuisines of Mexican and Spanish-origin are mostly famous in Southern California, those living on fast-foods have a whole lot of options too. When in California, do try your hand at Mochi icecream, boba, California roll, salmon and Dungeness crabs. They are extremely delicious.

Car Rental in California

For a comfortable and economical tour around California's lively nightlife, fun attractions and famous places of interest, a car rental is a must. As VIP Cars covers all the major cities, airports, hotels and other key areas, you enjoy access to top most car rental locations in California with swift online booking at low prices.