Car Rental Prudential Center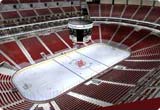 Prudential Center is an important business center and skyscraper located in the upward Back Bay neighborhood in Boston. This area is known for its historic 19th century Victorian Brownstone homes and the numerous high-rise buildings located here such as the Prudential Tower, 111 Huntington Avenue and the John Hancock Tower. This neighborhood also has the most upscale residential addresses in the city along with some of the most popular shopping centers.

Prudential Center is a large complex located in the Back Bay neighborhood. It houses a shopping mall called the Shops at Prudential Center, Hynes Convention Center, a hotel and a skyscraper at 111 Huntington Avenue. This center is also the starting point for the Boston Duck Tours. Other attractions here include the Boston Public Garden, which is the oldest botanical garden in the United States and the Old South Church.