Cheap Car Rentals in Brazil with VIPCars
Plan your trip to Brazil with a car rental from VIP Cars and have a great time traveling the largest country in South America on your own schedule and time. Brazil is known for its famous football team, its carnivals and Samba culture, beaches, and more. It is also home to the larger portion of the Amazon Rainforest, one of the most bio-diverse regions in the world; Brazil has so much natural beauty and forest scenery to offer to adventure seekers.
Why rent a car in Brazil?
Rio de Janeiro is arguably the most popular city known for hosting an annual carnival as well as for being the location of Christ the Redeemer Statue. Other popular cities in Brazil include Salvador, Fortaleza, Recife and São Paulo.
A rental car in Brazil not only means easy access to these cities, but you can also plan your visit to some of the must-to-visit destinations like the wilderness of Amazonia for its wilderness, Chapada dos Veadeiros for its waterfalls, Pantanal for the wildlife, and Fernando de Noronha for its National Park.
VIP Cars gives you an easy and secured platform for online car rental bookings through some of the major suppliers in Brazil. Choose from a large fleet of vehicles with popular car rental types such as economy, luxury, SUV,s and van rentals. Book with us now!
How to Compare Brazil Car Rental Deals on VIPCars.com?
Just fill the search form with your travel pickup & drop-off dates and time, age and country of your residence. Hit 'search' and you will be directed to the compare page.
On the compare page you will see the deals as well as the filters. These filters include price slider and sections for car categories, car types, transmission and fuel options.
If you are planning for some road trips, make sure that the car rentals you are comparing have unlimited mileage.
Popular Car Rental
Companies in Brazil
VIPCars provide car rental services in Brazil through some of the best suppliers in the country. This not only helps us in providing a great variety of rental cars, but the presence of so many companies make sure that a wide network of locations are available with us as pick-up & drop-offs. The following are the car companies from which you can rent cars in Brazil on VIPCars.com:
Sixt
Hertz
Thrifty
Movida
National
Alamo
Localiza
Unidas
Car Rental Deal Types by Leading Suppliers in Brazil
Our partner car rental companies offer a variety of deals for Brazil, they are given as under:
Short Term Car Rentals


Daily and Weekly Deals

Short term rentals are a great way for the stop-over and layover travelers to move about the city in their limited time. In case you want to rent a car for a few hours, in that case you will have to pay the per-day rate.
Weekend Car Rental Deals
With pickup on Fridays and drop-offs on Mondays, many of our suppliers offer special rate deals for weekends. They are quite popular with locals as well as tourists, especially when they are visiting on a weekend.
Long Term Car Rentals Brazil


Monthly Deals

With us and our suppliers you can rent your Brazil car for a longer duration of time. Some suppliers even allow booking up to 6 months and even a year, however note that in these cases the supplier renews the rental agreement every month.
Brazil's Most Popular Car Rental Pickup City Locations
---
Rio de Janeiro is the most popular pickup location in Brazil and is also one of the most visited cities in the country. Home to attractions like Christ the Redeemer, Copacabana, Sugarloaf Mountain and Corcovado – which is best for hiking – it has numerous architectural gems and things to-do.
The following are some other car rental city locations in Brazil where you can request a pick up or a drop-off: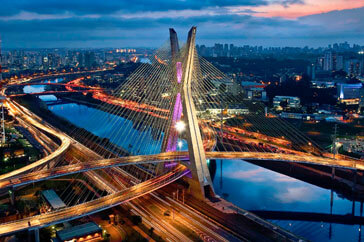 Sao Paulo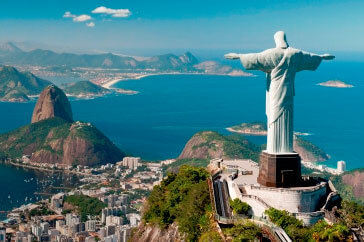 Rio de Janeiro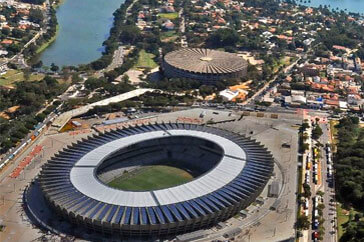 Belo Horizonte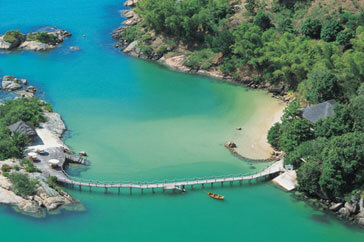 Florianopolis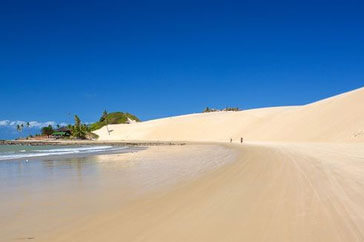 Natal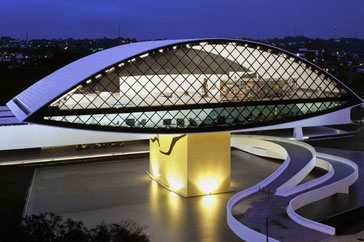 Curitiba
Popular Car Rental Pick-up & Drop-off Airport Locations in Brazil
Our car rental suppliers offer a big network of locations in Brazil as drop-off and pick-up locations –which consist of both airport and off-airport locations. The following are some of the most popular car rental airport pick-up as well as drop-off locations in Brazil:
Most popular car rental types in Brazil on VIPCars
When deciding which car to rent in Brazil, decide on the basis of regions in Brazil you are covering, the luggage space you need, and of course the budget!
Compact

Planning to stick to the cities? A compact car is a great option & quite useful in regions where finding parking is an issue. It is great for solo trips & small groups.

Sedan

If you are traveling with a small group of family and friends, rent a Sedan it provides ample leg room and luggage space. Great for a small group of 4-5 people.

SUV

For bigger groups and equipment for vacation activities, SUVs and minivans are great choices, especially SUVs. If you are planning off-roading, rent a 4x4.

Luxury

Business travelers can rent convertible or other luxury cars; a convertible is also a great investment if one is planning to go on a drive along the coast.
Other than these, our suppliers also offer the following car categories for Brazil: Mini, Economy and Standard
Brazil Car Rental Requirements
Driver's License
The renters - main driver, as well as additional drivers - all must present their original driver's license at the time of pickup. The driver's license should be valid; temporary or learner's license will not be accepted. Non-Brazil drivers also need to present their valid Passports at the time of pickup.
Drivers whose licenses are in non-Roman Alphabet (Arabic, Chinese, Japanese, Cyrillic etc), they must present a international driver's permit. If the driver's country is not covered under international driver's license languages, they should provide a translation along with their original license.
Payment Options
Most of the car rental companies allow only those renters to pick their cars who provide a valid credit card. Though any credit card with American Express, MasterCard, Discover, Visa, or Airplus logos can be presented, read the rental specific T&Cs for accurate information.
The credit card must bear the same name as listed on the Driver's license.
Some suppliers also allow debit cards and cash payment, but do confirm that at the time of booking.
In case you don't have a credit card, you can use someone else's card. But in that case, you will have to book the car in the person's name and get yourself added as the additional driver.
Age Requirements
The renter needs to be over 18 to drive in Brazil, and the rent-a-car companies only allow the drivers to rent car who are 21 and above. Fill in your correct age at the time of conducting a search so that only those deals appear which you are eligible to rent.
Also note that though car rental companies allow renters aged 18-25 years, but for that a young driver surcharge fee is charged. They also restrict the type of vehicles that young travelers can drive; usually they can only rent economy, compacts and standard cars.
Brazil Car Rental One-way &
Cross Border Travel
By-default for a booking the pick-up and drop-off locations are same, use 'different drop-off location"- section if you want to request a different return city or airport location. For one-way service, a fee is charged by the supplier.
While some suppliers like Alamo and Movida don't allow cross border travel, suppliers like Unidas allow cross border provided the renter has sought the permission from the supplier at the time of the booking.
Top Tips for a Brazil Rental Car
Visa Requirements
For people who are wondering "Do I have to have a visa to travel to Brazil?", they should note that in Brazil tourist from many countries are allowed to enter without any visas if their visit ends within 90 days of their arrival. However, for US and Australian citizens a tourist visa (VTUR) is required.
Driving Tips
Never mix drinking and driving, in Brazil the alcohol tolerance level is zero.
Talking on the mobile while driving the car is illegal. Drivers are allowed to use mobiles only if they have approved hands-free equipment.
Drivers must wear proper footwear as it is illegal to drive in flip-flops; drivers should also note that driving with one arm leaning out of the window is also illegal.
In Brazil, the vehicles are driven on the right-hand side of the road and overtaking is allowed from the left.
Speed limits are posted in kilometers per hour in Brazil, so if you are more comfortable with miles/hr, make sure that you have a way to convert them. The default speed limit in Brazil is 100 km per hour and 50 km per hour in urban and rural regions respectively.
Parked vehicles should face the direction from where the traffic is headed, so make sure that you are not parking against the traffic.
Follow the seatbelt laws all the time. All the passengers need to wear a seat belt during the drive. If children are accompanying and they are too small for seat belt, use a proper restraint system that you can rent as an add-on at the time of booking.
Cultural Dos and Don'ts in Brazil
Here is a list of cultural dos and don'ts that you can follow for a smooth traveling experience in Brazil:
Pick pocketing is very common in Brazil especially in bustling areas, so make sure that you are not carrying your valuables when visiting such places. However, eventually everyone ends up visiting a busy area, for such occasions make sure that you are wearing your backpack backward, so that it hangs on your chest.
Have a word with a representative at your hotel to find which areas are safe to visit after dark etc, and adhere to what they suggest. Locals are quiet friendly and will guide you in the right.
When using ATMs, make sure that you are visiting an ATM which is in a bank or a mall; avoid the ones on the street.
Merge with the locals and wear things like walking shoes, shorts, and a T-shirt to fit in.
As already stated, never get drunk while driving, actually don't get drunk at all. This is because Brazilians don't like or respect the ones who over-indulge.
Don't do drugs. Possession or use of drugs is illegal in Brazil.
Never go for super cheap accommodation; they are usually not great when it comes to the safety and conveniences available with larger establishments.
Don't wander around beaches or streets after dark.