Book a Cheap Car Rental in Canada
| | |
| --- | --- |
| Minimum Age to Rent a Car in Canada: | 21 |
| IDP: | Required for foreigners (except US license holders) |
| Minimum driving experience: | 1 year |
| Maximum age restriction: | None |
Looking for a Canada car rental? Use our website VIPCars.com to book a perfect car rental in Canada, be it for city cruising or countryside adventures. Free yourself from the shackles of public transportation and drive to the undiscovered gems of Canada. Rent a car in Canada to get the best glimpses of the beautiful Canadian mountains and much more this scenic country has to offer in terms of landscape. From our website, you can also add extras to the car rental booking, for example, if winter tires are compulsory at your destination then you can add the same to your car rental in Canada.
Canada is the second-largest nation in the world, with 10 unique provinces with varying geographical features. For driving, Canada holds a great reputation as it is a safe country with good quality roads. The easy driving scene lures many locals and tourists into renting cars in Canada.
Book your car rental in Canada now!
Popular Car Rental Companies in Canada
With VIPCars, you can compare the deals provided by all of these car rental companies in Canada and choose the one that suits you the most.
Alamo Rent A Car
Thrifty Car Rental
Dollar Car Rental
National Car Rental
Ace Rent a Car
Europcar Car Hire
Routes Car Rental
Car rental locations in Canada
With our vast coverage, you will definitely find a location near you, be it the streets of Toronto or the beauty of Vancouver. So, easily book a car rental at any of the following locations of the beautiful land of Canada.
Alberta

British Columbia

Nova Scotia

Ontario

Quebec
Drive on the Trans-Canada Highway
Canada has one of the longest roads in the world i.e. Trans-Canada Highway which runs for 8,030 km, spanning through all the provinces of Canada starting from Newfoundland to British Columbia. The highway also covers 6 time zones and road tripping through the route will let you enjoy the Canadian islands, cold forests, national parks, prairies, glaciers and a thousands of lakes. The route is definitely a treat for travel lovers and can be planned according to the time one has.
Suggested road trips
FAQs about Car Rental in Canada
How old do I have to be to rent a car in Canada?

You have to be at least 21 years old to rent a car in Canada. Although some car rental suppliers in Canada might ask for an extra charge if the renter is below the age of 25.

What are the other requirements for a car rental in Canada?

Drivers License- A valid driving license is necessary for a car rental in Canada, provided with an International Driving Permit if the renter's license is not issued in Canada or US.

Valid Credit Card- You would need a credit card to successfully rent a car in Canada.

How can I book a cheap car rental in Canada?

You can book a cheap car rental in Canada with VIPCars. We work with leading car rental suppliers in Canada to offer you the cheapest prices and best rental fleet.

What is the most popular car rental type in Canada?

The most popular car rental type in Canada is the economy car rental type.

Which is the driving side in Canada?

In Canada, people drive on the right side of the road and are required to wear seat-belts. Road safety is important to Canada and each of its provinces has varying rules.
Facts and information on Canada: the second largest country in the world
Canada is the most educated country in the world and has a larger number of lakes than the rest of the world's lakes combined. The major cities of Canada include the large city of Toronto, Vancouver on the west coast, France-like Montreal, Quebec and the capital city of Canada, Ottawa. If you want to experience raw nature then head out to Banff National Park. Canada is also home to the massive Niagara Falls and spans through 6 time zones. The longest street in the world, Yonge Street, is also there in Canada.
Places to visit in Canada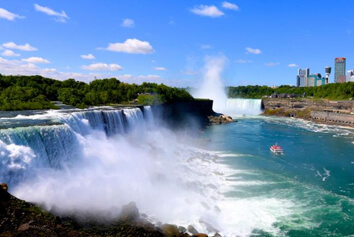 Niagara Falls
Extremely tall landmark waterfalls on the borders of Canada and the USA.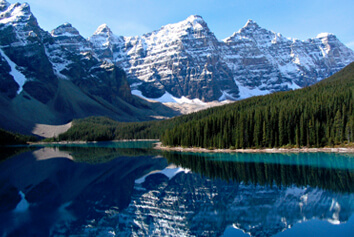 Banff National Park
A Rocky Mountain park offering activities in all the seasons along with its glacial lakes such as Lake Louis.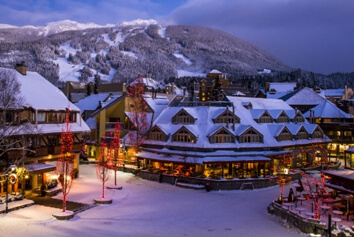 Whistler
A town north of Vancouver and home to one of North America's largest ski resorts, Whistler Blackcomb.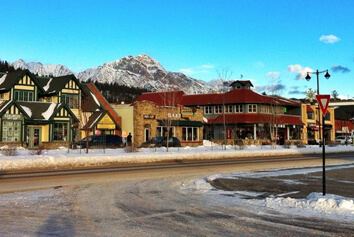 Jasper
A municipality and alpine town in Alberta, Jasper is the commercial hub of Jasper National Park.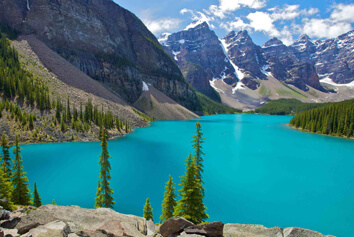 Lake Louise
A small settlement in Banff National Park in the Canadian Rockies, known for its turquoise colour.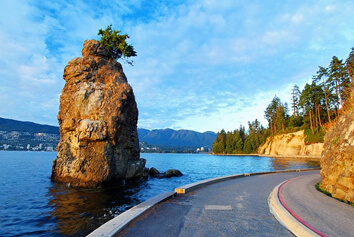 Stanley Park
Stanley Park is one of the largest parks in North America drawing about 8 million tourists every year.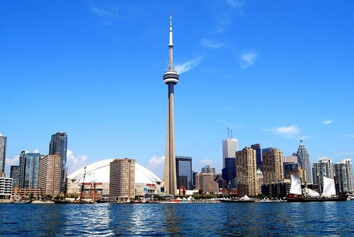 CN Tower
A 553.3 m-high observation tower dedicated to communications, located in Downtown Toronto.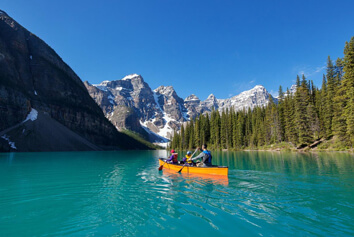 Moraine Lake
A glacial lake in Banff National Park located 14 km away from the hamlet of Lake Louis.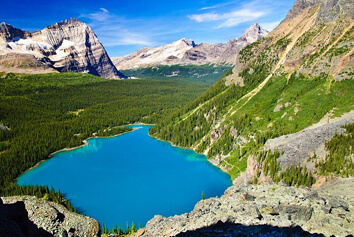 Yoho National Park
Located in the vacation town of Field, BC, Yoho National Park is a national park in the Rockies.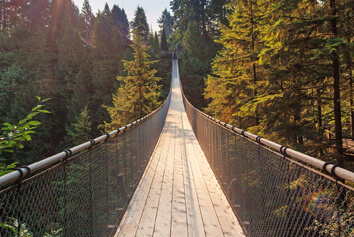 Capilano Suspension Bridge
One of the most famous attractions in Vancouver, this is a simple suspension bridge located in the north of the city.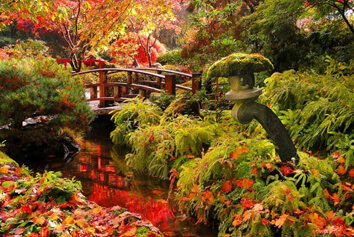 Butchart Gardens
Showcasing lush greenery and vibrant flowers, Butchart Gardens are truly an oasis in Victoria, BC.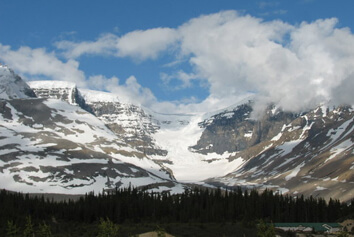 Athabasca Glacier
A 6km long glacier that starts from the Columbia Ice-field till the Ice-field Center.