Car Rental Saint Francois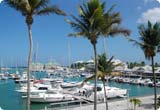 A relatively smaller holiday destination, Saint Francois is visited by tourists from all over the globe. Largely settled on the western end of the island, facing the Caribbean Sea, the place offers plenty of quality time to be spent along the pristine beaches. You can also drive to the city centre, and enjoy shopping and delicious cuisine. With VIP Cars offering three steps Saint Francois car rental reservation process, you can book a rental car of your choice right from the comfort of your home.

If a value for money Saint Francois car rental deal has been on your mind, VIP Cars has a solution!