Car Rental Hamilton Downtown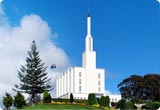 Hamilton is an inland city located in the Waikato region of North Island of New Zealand. Earlier an agricultural service centre, Hamilton nowadays has a raising and diverse economy. The Waikato River efficiently cuts down the city in half, with Hamilton West comprising the Central Business District and major shopping areas. Hamilton East is home to the University of Waikato. The city is host to the Waikato Museum and a multitude of small-scale galleries. The later includes Te Winika which is one of the best-maintained waka from the pre-colonization era. Hamilton Gardens is the biggest tourist attraction of the region and hosts the Hamilton Gardens Summer Festival annually. The Base is the 2nd biggest shopping centre of the country with 190 stores. Other local attractions include Hamilton Astronomical Society Observatory, the SkyCity casino, Hamilton Zoo, and the Arts Post art gallery.

Book your car rental for Hamilton Downtown with us now!