Car Rental Kosice Airport (KSC)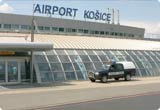 Košice Airport is located just to the south of the city and is a great place to pick up a rental car and start exploring Slovakia. You can hire a car through VIP cars leaving you free to explore to your heart's content.

Košice has many architectural wonders to see, many of which can be seen in and around the pedestrian zone of the city. The magnificent St. Elisabeth Cathedral is a Gothic church and is the largest in the country. Its beginnings date back to 1230, but the current construction was carried out between 1378 and 1508 after the preceding building burnt down.

Košice is also home to a number of museums and galleries that will take you through some of the history and influences of the region. The Slovak Technical Museum not only features the scientific history and traditions, but also has a planetarium.