Car Rental Norfolk International Airport [ORF]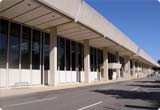 Norfolk International Airport is a public airport serving the port city of Norfolk and it's surrounding Hampton Roads Metropolitan Area. This airport is the main airport in the area and serves over 3 million passengers annually making it the third busiest in the state. Located 6 km's northeast of the central business district of Norfolk, this airport is served by airlines such as Southwest Airlines, American Eagle, Delta Connection, United Express, and US Airways Express which connect it to destinations in Atlanta, Charlotte, Baltimore, Washington, Chicago, Detroit and Philadelphia.

Norfolk Int'l Airport is a fully modernized one with a number of services and amenities in it. These include ATM machines, free Wi-Fi, lounges, a conference center, retail stores, a duty free shop, fast food joints, restaurants and cafés. This airport also has multilevel car park along with the facility for general and private aviation.