Car Rental Victoria Hotel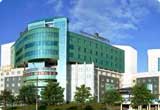 When you are vacationing in Minsk, Belarus the Victoria Hotel is one of the highly recommended hotels of the city. It boasts of restaurants, recreation and entertainment within the hotel complex. Aside from having hundreds of rooms tailored to meet the needs of their guests, they also have conference halls and auditoriums to meet large and small scale meetings and events.

At Victoria Hotel, Minsk you are assured of the following modern amenities: in room wi-fi, flat screen TV and hair dryer in bathrooms. Within the hotel establishment guests can avail of the fitness center for free. Victoria Hotel also offers its valued clients an on-site beauty salon, spa treatments, solarium and massage services.

Victoria Hotel is also perfectly located within Minsk downtown. However, in order to reach far flung attractions a car rental is a must. At VIPcars.com, we enjoy association with the biggest rental suppliers thus our low-cost pricing.