Car Rental Frankfurt am Main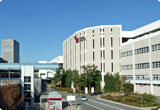 Frankfurt am Main is one of the prominent financial as well as business centers in Germany. In the state of Hessen, it is also the largest city. The airport that serves the city of Frankfurt am Main is said to be the busiest international airport in Germany. This German city is known for its extraordinary sculptures and futuristic architecture and skylines.

Due to the well- connected road, air as well as train routes, you can reach the city of Frankfurt conveniently. The trade fair that takes place in Germany is one of the biggest fairs across the world and people especially fly into the country to have a glimpse of the world's greatest trade fair.

The city of Frankfurt am Main is one among the pickup and drop off locations listed by VIP Cars. Rent a car in Frankfurt and have a delightful stay in this German city. The best time to visit Frankfurt is during the late springs and early autumns. The climate is pretty cool during this time of the year.

If you are not looking forward to paying a visit to the trade fair here, then you should avoid visiting Frankfurt during the time of the trade fair. Also, it will be a challenge to find affordable staying places during this time.

Rent a car in Frankfurt am Main

You can pick up hired cars from the Frankfurt am Main city in Germany. VIP Cars provides cars for all kinds of travelers based on their preferences and destinations. Some of the different types of rental cars that we offer are economic cheap cars, automatic and manual transmissions, minivans, sedans, luxury convertibles, sports cars and SUVs.

You can choose the car that fits your budget and have a wonderful trip to the Frankfurt city.