Car Rental Puerto Natales Downtown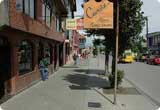 Puerto Natales Downtown lies at the heart of Puerto Natales. The center of the city offers a breathtaking view of the Lake Seno Última Esperanza and Cerro Benitez peak to the north.

The Puerto Natales Downtown is famous for its laidback atmosphere. The city streets are lined with local artisan shops that sell different kinds of local crafts and jewelry. In fact, these shops are frequented by tourists who want to experience the local culture of the city.Heavily influenced by the early German settlers, the PuertoNatales Downtown also features many restaurants and sweetshops that sell kuchen – German cakes – and other sweet pastries.

Getting around the downtown area of Puerto Natales is best done via hired cars from VIPcars.com. At VIP Cars, we provide a wide array of vehicles to choose from thus whether you are traveling with your family or with a large group, we have the right vehicle that can accommodate your needs.