Car Rental Marina Towers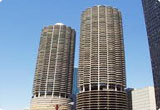 VIP Cars is now in Mahoula, the town of affluent residents, where the Marina Towers stand glorifying the cityscape. You can pick up or drop off your car at this location, which is just couple of meters away from the coast lined up with several leading food joints, cafes and bakers. All our deals come inclusive of airport surcharge and other taxes. You can enjoy a hassle free drive with the help of a navigation system, baby seat or an additional driver.

A ten-minute drive from the Towers along the Fahaheel Expressway would take you to the biggest beach of Kuwait. The Al-Messiah beach extends more than 300 meters and people from all age groups come here to make the most out of the soothing effect of the pearl white sand against the turquoise sea. With VIP Cars you too can harmonize at the beach so select the car matching your personality and book with us.

Value for money deals and fuel efficient cars are readily available for instant reservation. You can also book through our mobile app from i-Phone.