Car Rental Arnhem Downtown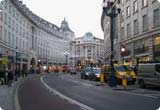 Arnhem is a strikingly beautiful city in Netherlands. Located on the bank of the River Rhine, Arnhem is a city dazzling in its majesty. The city encompasses all the elements to make your trip something you can easily talk about for months to come. While the entire city is a picture-perfect sight in itself, it is the downtown where worth-visiting sites are located. The city features a glamorous Open Air Museum named Openluchtmuseum. Airborne Museum and Museum Voor Moderne Kunst are some of the sites travelers won't want to miss. There is a Wine Museum and if you are a shopaholic, the city will prove to be the realization of all your dreams.

When it is desired to discover the best of the area, hiring a car is strongly advised.