Car Rental Sibiu Airport (SBZ)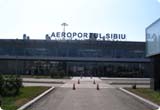 Sibiu International Airport is located in Transylvania. From the year 2006 up to 2008, the airport underwent a rehabilitation program in order to invest in a new terminal building and a runway upgrade, to give better services to travelers.

The Great Square was first mentioned in 1411 as a grain market. It also has been the place where there are different lively merchant activities, assemblies and public executions. People hang out in this place to relax or chat with friends and families. From there, you can head out to Crama Sibiana and grab a taste of delicious Romanian cuisine at very affordable prices.

VIP Cars gives you the opportunity to visit these different tourist spots in a convenient way. We are a leading car rental broker and one of our popular offers is an all-inclusive price rate.